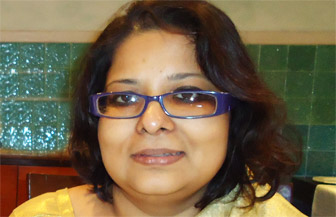 The decomposed body of journalist Babita Basu (52) was found at her Noida residence on Sunday morning. 
Basu, who was associated with Times of India was found dead in her flat at Supreme Tower in Noida Sector 99, police said. The police added that Basu was on dialysis and appeared to have died three weeks earlier.
Basu lived alone in the flat on the 16th floor for the past 20 months. She is survived by her son, who has been staying in Bengaluru for the past five years.
Basu's death was discovered when her landlord, knocked on her door after she did not respond to several calls from him. He said that he got a foul smell from the apartment and called up Basu's son in Bengaluru. Her son came to Noida on Sunday morning and broke the door in presence of a police team.
Police said that prima facie, Basu's death was  caused by natural reasons. However, her neighbours said that they have no idea on what happened to Basu.