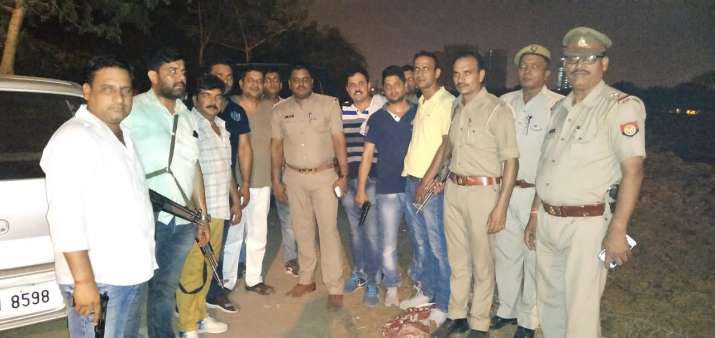 The police nabbed three criminals after a high-speed chase and encounter in the wee hours of the Monday morning near Sector 15 of Delhi-NCR's Noida. Three others managed to flee. One of the arrested criminal was injured during the cross fire and has been admitted to a hospital. 
Acting on a tip-off that some goons, travelling by a Zen Estilo, could come to Noida Sector-15 to carry out a 'criminal plan', the police put up barricades. But when the cops spotted the car and signalled them to stop, the criminals tried to flee away. This led to a high speed chase on the streets of Noida in the early Monday morning. 
The criminals also fired shots at the chasing cops, who retaliated with gunfire, injuring one criminal identified as Bharat in the process. The other two arrested criminals have been identified as Sandeep and Raju. 
According to sources, these criminals were involved in a robbery at Sec 20 Electricity Office a few days ago. They had allegedly tied up the guard before robbing the place and fleeing away with his gun. 
The police recovered he stolen gun and a pistol from the arrested criminals.