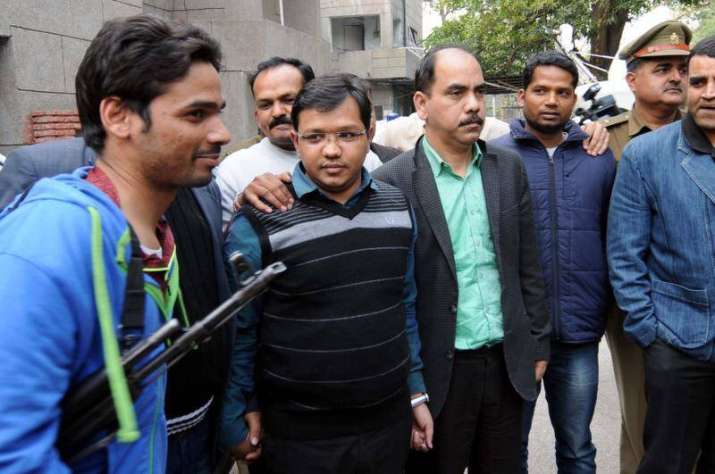 Two directors of a Noida-based company were arrested by the Gautam Budh Nagar Police for allegedly committing online fraud of worth Rs 500 crore and duping nearly 2 lakh people.
The arrest comes after police froze the company's bank accounts and sealed its office at Noida Sector-2.
The directors Anurag Garg and Sudesh Verma had gone to Surajpur to meet the district SSP Dharmindra Singh, SP (City) Dinesh Yadav said.
The SSP then called Noida Sector-20 Police Station SHO Anil Pratap Singh and got the accused arrested, police said.
An FIR was lodged at Sector 20 Police Station after some investors lodged a complaint against the company.
They alleged the company's owners duped nearly two lakh people who were promised handsome returns by clicking on web links and made Rs 500 crore in the past four months.
So far five accounts of the company have been frozen.
Police also came to know that the company had transferred Rs 20 crore in last two days and investigation is on to trace where this amount was transfered, Yadav said.

(With inputs from PTI)