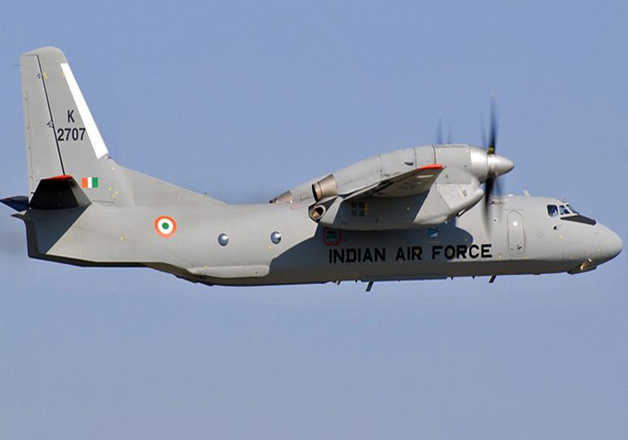 Massive search operation for the Indian Air Force (IAF) AN-32 aircraft that went missing with 29 people onboard entered its fifth day today with Defence Minister Manohar Parrikar saying "all leads till now have turned out to be bad".
"A lot of resources are in place. All leads till now have turned out to be bad. We are trying to concentrate on some links or sound which has emitted from some area. Trying to find out, that needs to be ascertained but there were some false leads but false leads of similar type," Parrikar said here today.
He said that a state of art ice-class research vessel, Sagar Nidhi, of the National Institute of Ocean Technology has been called for from Mauritius.
"That will reach but any deep vessel to operate, it will need specific area. Because deep vessels which go inside cannot go and search per se unless you have some definite small area. So last time (Doriner crash), submarine had identified the location and then we had send it (deep sea vessel of Reliance). It is a secondary operation after initial identification," Parrikar said.
Sagar Nidhi comes with Dynamic Positioning System which keeps its position stable, which is required for oceanographic research.
It has a huge deck area for deploying ROV/Manned submersibles/ Tsunami monitoring system. Gondola arrangement is also made for precision acoustic measurements. Drop Keel facility is made to fit any underwater transducers without dry docking the vessel.
One separate lab is designed and installed with integrated survey systems with modern scientific survey equipments like single and multi beam echo sounder for shallow and deep waters, sub bottom profiler, acoustic current profiler.
Parrikar also refuted claims of a senior Coast Guard official who said that the Emergency Locator Transmitter (ELT) had not functioned during the Dornier crash also.
"I think the submarine finally located the Dornier with the same beeps. Initially sound might not have come due to depth of water but when the submarine went in there, they identified the location. Can't say whether it is operating or not now but we have not been able to hear it," he said.
Meanwhile, sources in the Air Force said the reason of the incident is too early to be ascertained but indicated that weather could have played a role.
"The weather was bad but the pilot had taken the required steps," a senior source said.
IAF Chief Arup Raha had yesterday in a statement said that radar contact with the aircraft was lost when the aircraft was east of Chennai at an approximate distance of 270 km. Since then there has been no contact with the aircraft.
"Extensive operations have been launched to search for the missing aircraft and personnel. Several aircraft with surveillance equipment of the IAF, Indian Navy and Indian Coast Guard have been flying in the area. A large number of ships of the Indian Navy and Indian Coast Guard, some with helicopters on board have also joined the search," the statement added.
The AN-32 transport aircraft was inducted into the IAF between 1984 and 1991.