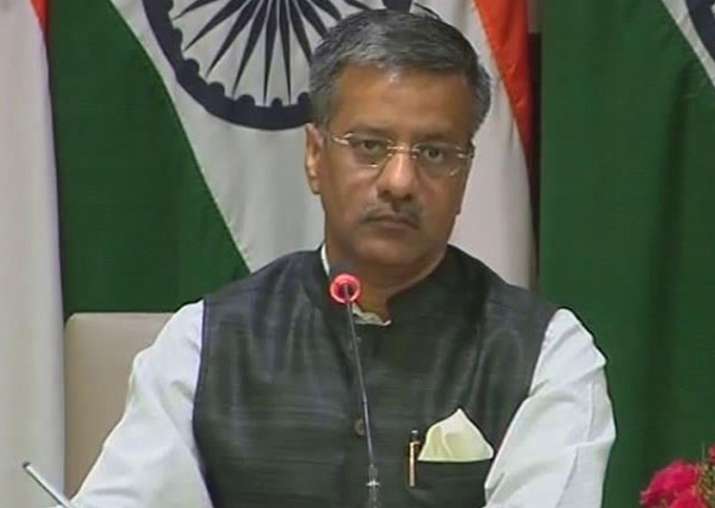 Rebuffing China's offer to mediate on Kashmir issue, India today reiterated its stand that 'New Delhi is ready to sit with Islamabad across the table to find a solution to the problem under a bilateral framework'. Addressing the media, MEA spokesperson Gopal Baglay said that 'there is no scope for a third party mediation'. 
"Our stand is absolutely clear. You are aware that the heart of the matter is cross-border terrorism emanating from a particular country that threatens peace and stability in the country, region, and the world. We are ready to have a dialogue with Pakistan on Kashmir under a bilateral framework."
"We are ready to talk Kashmir with Pakistan, but no third party mediation," Baglay added.
China, the all-weather ally of Pakistan, had yesterday said that it was 'willing to play a constructive role in improving relations between India and Pakistan'. Terming India and Pakistan important South Asian countries, Beijing noted that the 'situation in Kashmir has attracted the attention of the international community'.
China had previously refrained from commenting directly on the situation in Kashmir, saying the dispute was a 'leftover from history' and should be resolved by India and Pakistan. But its latest comment on Kashmir comes at a time the armies of India and China are locked in a standoff in Doklam area in the Sikkim sector. 
Earlier this week, a Chinese analyst had written in the state-run Global Times that a 'third country's Army could enter Kashmir at Pakistan's request, using the logic the Indian Army used to stop the Chinese military from constructing the road in Doklam area'. 
With IANS Inputs