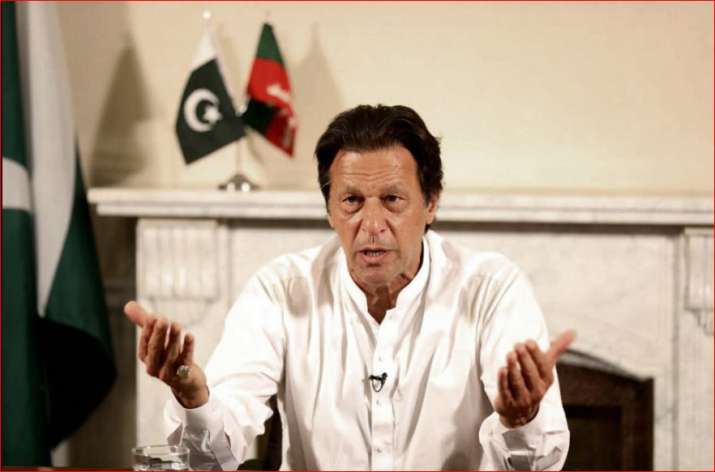 Launching a scathing attack on Pakistan Prime Minister Imran Khan for targeting PM Modi after India called off foreign minister-level talks in New York, the ruling BJP on Saturday said that he is in the chair of Prime Minister on the directions of his country's army, adding there will be no talks till Indian soldiers keep getting killed.
Earlier in the day, Imran Khan had reacted very harshly to India's decision to call off talks in New York. 
"..all my life, I have come across small men occupying big offices who do not have the vision to see the larger picture," Imran Khan tweeted.
Reacting to Pakistan PM's tweet, senior BJP leader and Union minister Ravi Shankar Prasad asked what else can be expected from a "person who is sitting in the position of prime minister at the directions of his country's army".
"There will be no talks with Pakistan till our soldiers keep getting killed," he told media persons.
India on Friday cited the "brutal" killing of three policemen in Jammu and Kashmir and the release of the postal stamps "glorifying" Kashmiri militant Burhan Wani for calling off the meeting between External Affairs Minister Sushma Swaraj and her Pakistani counterpart Shah Mehmood Qureshi.
Announcing the cancellation of the meeting, External Affairs Ministry spokesperson Raveesh Kumar had said the incidents "exposed" the "true face" of Pakistan's new Prime Minister Imran Khan to the world as well as Islamabad's evil agenda behind the proposal for talks. 
Watch: Union Minister Ravi Shankar Prasad slams Imran Khan
 
(With PTI inputs)