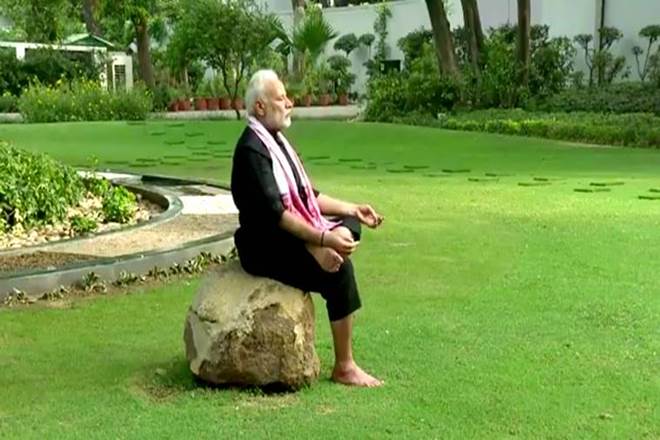 In an RTI reply, the PMO said no expenditure was incurred on the making of Prime Minister Narendra Modi's fitness video. On June 13, PM Modi had posted his fitness video on Twitter. In the clip, wearing a black jogging dress, he was seen stretching on a rock, walking barefoot on a path and doing yoga. 
"No expenditure has been incurred on filming of the video posted by Shri Narendra Modi. The video was filmed at the prime minister's residence," the PMO said replying to an RTI query, reported PTI.
Catch all the latest news about Lok Sabha elections 2019 HERE
The cameraman of the PMO had done the videography and nothing has been procured for the video, PMO clarified.
The video was posted a week before the Yoga day.
After accepting a fitness challenge from Indian cricket captain Virat Kohli, PM Modi had shared the video. 
Interestingly, Congress party MP Shashi Tharoor had alleged that Rs 35 lakh was spent in the making of the video. However, the claim was rejected by the government. 
"Here are moments from my morning exercises. Apart from Yoga, I walk on a track inspired by the 'panchtatvas' or five elements of nature - Prithvi, Jal, Agni, Vayu, Aakash. This is extremely refreshing and rejuvenating. I also practice breathing exercises. #HumFitTohIndiaFit"," PM Modi had tweeted along with the video clip.