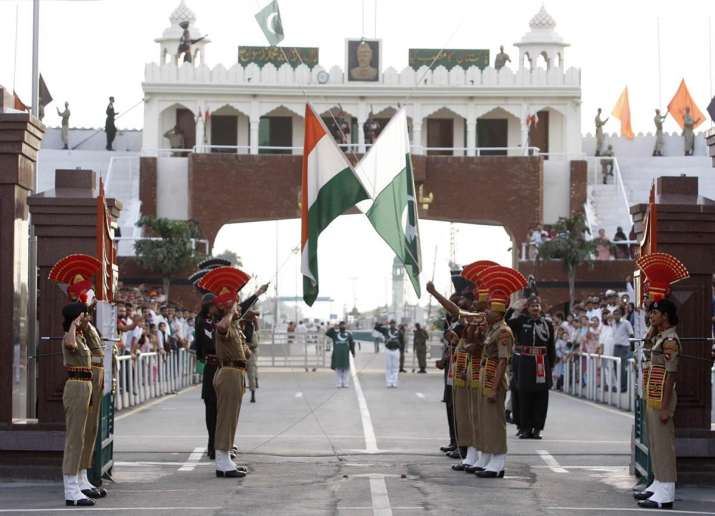 In a departure from the past, the Border Security Force (BSF) on Sunday did not exchange sweets and greetings with Pakistani Rangers at Indo-Pak Attari/Wagah border on Diwali with the move coming in the wake of the heightened tension between the two countries.
A BSF official confirmed that the exchange of sweets on Diwali did not happen but did not elaborate further.  
Both BSF and the Pakistani Rangers have in the past followed the tradition of exchanging sweets and gifts on festivals like Diwali and Eid, as well as on the occasion of the Independence day functions of the two neighbouring countries. 
However, during the past 2-3 years, the border guarding forces on either side have not exchanged sweets on few occasions. 
This year, the BSF's decision comes in the backdrop of the heightened tension between the two nations with growing incidents of ceasefire violations by Pakistani troops along the Line of Control (LoC) and International Border, especially after the Indian Army carried out surgical strikes targeting terror launch pads in PoK. 
India has accused Pakistan of supporting terrorists from its soil who carried out an attack on an army base camp at Uri last month and unprovoked ceasefire violations along the International Border (IB) and the Line of Control (LoC) in Jammu and Kashmir in recent months.
The BSF is on maximum alert in Punjab following recent ceasefire violations and Pakistan-backed terrorism incidents in neighbouring Jammu and Kashmir.