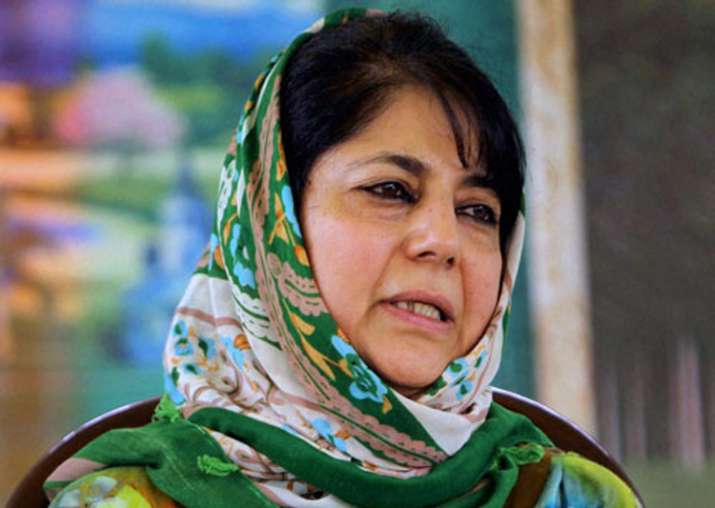 New Delhi:  Jammu and Kashmir government has told the Centre that there is no ban on publication of newspapers in the Valley, amid the alleged clampdown on media in Kashmir.
Union Information and Broadcasting Minister Venkaiah Naidu spoke to Jammu and Kashmir Chief Minister Mehbooba Mufti last night and sought details of the matter.
Rubbishing reports of blanket ban on media, Naidu said, "Yesterday I spoke to Jammu and Kashmir Chief Minister Mehbooba Mufti and inquired about the reports that newspapers are not being published in Kashmir to that she replied and assure me that no such decision has been taken nor anything of this sort will happen in the future."
"Mehbooba Mufti spoke to Venkaiah Naidu last night with regard to the reports of a ban on newspapers in the state. The Chief Minister clarified to Mr Naidu that there is no such ban on publication of newspapers in the Valley," a senior I&B official told news agency PTI.
Earlier reports said that the authorities last week banned newspaper publication in Kashmir for three days after the police raided media houses and shut down a major printing press.
Mobile and internet services were also blocked in the valley. Cable TV was also blocked, but was restored on Saturday evening.
Local newspapers have failed to hit the stands for the last three days in curfew-bound Kashmir after the government's alleged clampdown on media in the wake of widespread protests in the Valley.
No local daily--English, Urdu or Kashmiri--was available. Jammu and Kashmir Police had on Friday allegedly closed down the offices of at least two printing presses after seizing plates of newspaper and printed copies in Rangreth Industrial Estate in the outskirts of the city.
Yesterday, Ms Mufti's advisor Amitabh Mattoo had said the decision to ban publication of newspapers in the Valley did not have the consent of the Chief Minister and might have been taken at the local level for which "heads will roll".
Meannwhile, the curfew imposed in the valley in wake of the protest over the killing of Hizbul Mujahideen commander Burhan Muzaffar Wani continued for the twelveth consecutive day today.
Three civilians were killed in retaliatory firing last evening after locals clashed with armed forced in Qazigund area of South Kashmir.
With this, the death toll of civilians has reached around 42.
(PTI inputs)