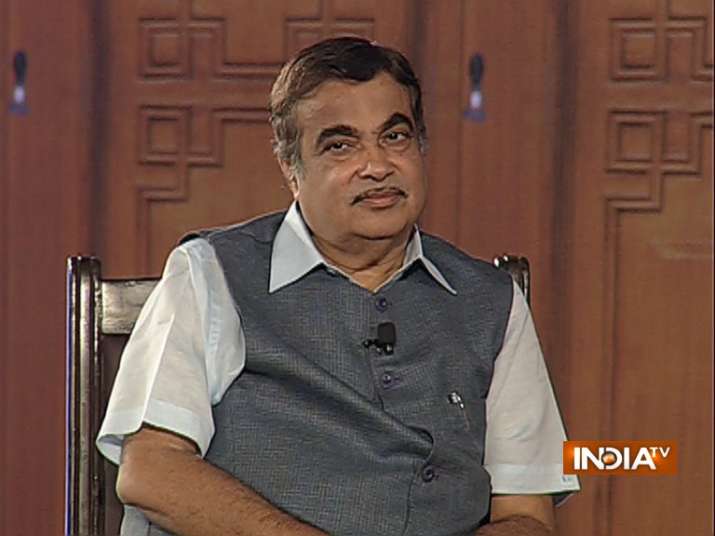 Union Road Transport, Shipping and Water Resources Minister Nitin Gadkari has said that he never dreams of becoming the prime minister of the country.
Replying to questions of India TV Chairman and Editor-in-Chief Rajat Sharma in his show "Aap Ki Adalat", Nitin Gadkari dismissed the perception that he could be the RSS' choice for Prime Minister in case the BJP failed to get majority in 2019 Lok Sabha polls.
"This is a wrong perception (galatfahmi). Neither am I the RSS' choice, nor do I dream of becoming the Prime Minister," Nitin Gadkari said.
"I always keep a low profile, and I am a down-to-earth person. I never submitted my bio-data to anybody, nor do I ever allowed my cutouts to be put. For me, in life, politics has always been an instrument of social reforms. I like to work for the country," he added.
Gadkari said that he was happy with his present assignments, adding life has given him more than what he deserved.
"I am happy with my present assignments, and I believe that I have got more in life than what I deserved. Mujhme na PM banne ki icchha hai, na main RSS ka choice hoon. I am only a Swayamsevak of RSS. Please do not drag me into any controversy," Gadkari said.
Watch: I do not dream of becoming Prime Minister, says Nitin Gadkari