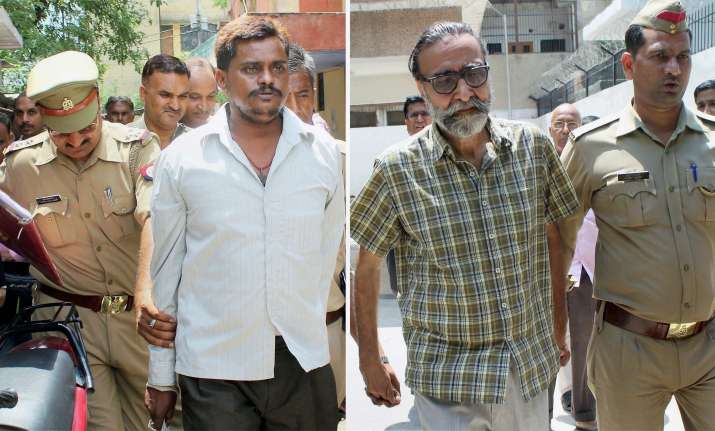 A Special CBI court on Friday sentenced Maninder Singh Pandher and Surinder Koli to death in the ninth case related to the gruesome Nithari killings. The case relates to the rape and murder of housemaid Anjali in 2006.
The sentence by the court in Ghaziabad comes a day after it held businessman Pandher and his aide Koli guilty in the crime.
This is the third case Pandher has been found guilty in and also the third in which he has been sentenced to death.
His aide, Surinder, has also been also awarded death sentence in the eight cases he has been guilty in. This is the ninth death sentence he has been awarded for the Nithari killings.
Chargesheets were filed against the two accused in 16 of the 19 cases, out of which nine cases have been decided till date.
Anjali, 25, who used to work as a housemaid was reported missing on October 12, 2006.
The cases surfaced after Koli's arrest on December 29, 2006, when the police discovered the skulls and bones of 16 persons, mostly children, near Pandher's house.