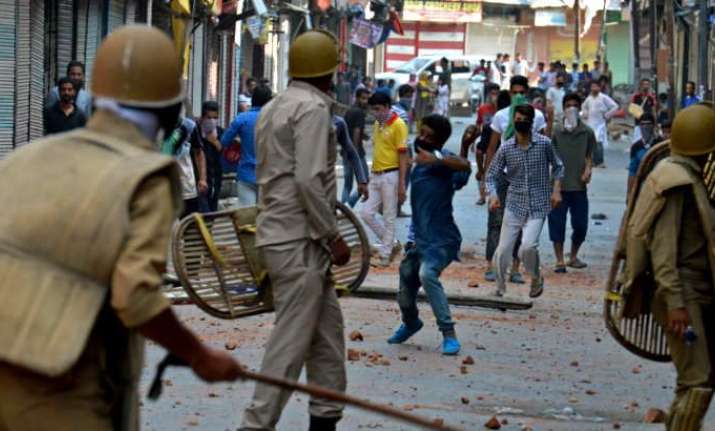 Months after the encounter of Hizbul Mujahideen's poster boy Burhan Wani and the prevailing situation of unrest in Jammu and Kashmir, the National Investigation Agency (NIA) is all set to expose the role of Pakistani defence forces in spreading terror in the Valley.
According to a Times of India report, the NIA, by the end of this month, will file a chargesheet against Lashkar-e-Taiba terrorist Bahadu Ali, who was arrested a few days after Wani's killing. 
In the chargesheet, the NIA will also elucidate how Pakistani army majors and captains help terrorists in infiltrating into the Indian territories by dropping them near the Line of Control and provide them safe routes and military. 
It is also believed that the agency will also explain how the Pakistani forces brief terrorists about their mission in India and check their preparedness before they are launched.
According to the report, the NIA, based on revelations by Bahadur Ali, will disclose how LeT chief Hafiz Saeed and his son-in-law Khlaid Waleed had established a control room – Alpha 3 – that operated with the support of Pakistani forces in Muzaffarabad (PoK). 
The control room was used to give directions to terrorists on how to mix with terrorists and stone pelters in the Valley and throw grenades to intensify the violence. 
The investigation by the agency revealed that AK-47 rifles, ammunition, and communication equipment, including ICOM RT sets (made in Japan) recovered from Bahadur Ali, could only be provided by the Pakistani army. 
The NIA claims that Ali was provided specific grid details for the route to be followed and was also taught the use of GPS, compass and topographical sheets by Pakistani military experts. 
During interrogation, Ali claimed that Pakistani army officials visited them along the LoC and briefed them on the plan to be followed. 
Following Ali's rest, the NIA had released a 12-minute confession video in which the terrorist exposed Pakistani army officials and their plans. 
The chargesheet will also reveal about the terror training camps running include PoK and routes used by terrorists to infiltrate into Indian territories.