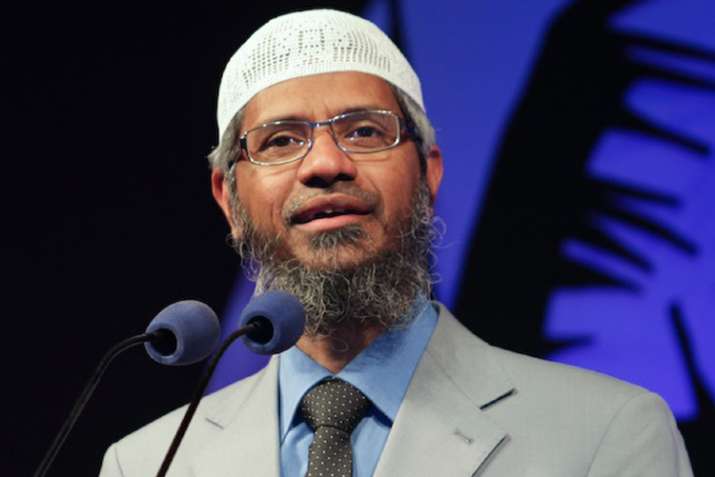 The National Investigation Agency (NIA) on Tuesday asked controversial Islamic preacher Zakir Naik to appear at its headquarters in Delhi on March 14 to join the investigation.
The NIA said the notice was received by his brother Dr Mohammad Abdul Karim Naik.
"Dr Zakir Naik has been founding trustee in the Islamic Research Foundation (IRF), IRF Educational Trust, and the Islamic Dimensions Trust. Apart from this, he is having close connections with Peace TV channel, Harmony Media Private Limited, Longlast Constructions Private Limited, Right Property Solutions Private Limited, Galaxy Multichannel Network Private Limited, Majestic Perfumes Private Limited and Alpha Lubricants Private Limited,"the NIA said in a statement. 
Naik is said to be staying in Saudi Arabia to evade arrest after some perpetrators of the Dhaka terror strike last year claimed they were inspired by him.
The NIA had earlier registered a case against 51-year-old Naik under anti-terror laws for allegedly promoting enmity between different religious groups. 
NIA and Mumbai police had also carried out searches at 10 places in the megapolis, including residential premises of some of the office bearers of a foundation run by Naik, which was earlier put on restricted list by the Union Home Ministry for receiving funds from abroad. 
Naik has been booked along with unnamed officials of his Islamic Research Foundation (IRF) for promoting enmity between different groups on grounds of religion and doing acts prejudicial to maintenance of harmony beside various sections of UAPA. 
Meanwhile, the Enforcement Directorate (ED) today questioned Naik's sister in connection with a money laundering probe against him and others. 
Officials said Naik's sister Nailah Noorani met the Investigating Officer (IO) of the case at the agency's office here during which her statement was recorded under the provisions of the Prevention of Money Laundering Act (PMLA). 
They said the agency wanted to grill Noorani about the alleged fund transactions in her account and the firms associated with her. 
The central probe agency had registered a criminal case against Naik and others last December after taking cognisance of an NIA complaint filed under the Unlawful Activities (Prevention) Act. 
The Enforcement Directorate is looking into the charges of alleged laundering of illegal funds by the accused in the case and the subsequent proceeds of crime thus generated. 
It has also summoned Naik but he is still to depose before the agency. It has recently arrested Naik's close aide Aamir Gazdar in this case.