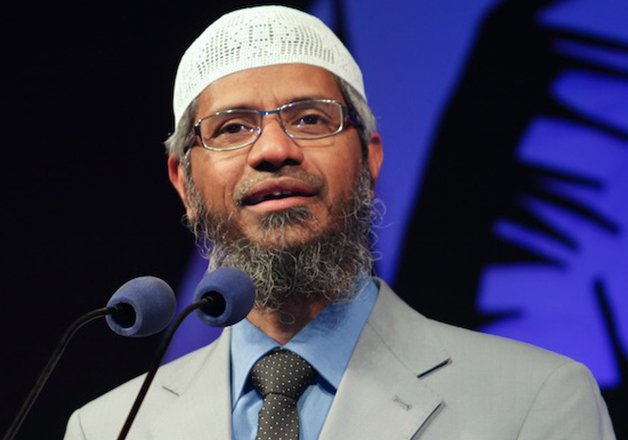 The National Investigation Agency (NIA) has blocked the websites of controversial Islamic preacher Zakir Naik's Islamic Research Foundation (IRF) and the Islamic International School (IIS). 
Confirming the development, an NIA spokesperson on Monday said, "As part of the investigation, all actions that need to be taken against a proscribed organisation, including the ban on its online activities, are being undertaken." 
The agency, the spokesperson said, has also started removing online content (including on social media platforms, including Facebook, Twitter and YouTube) of Naik and the IRF that are 'objectionable' in nature.
In a day-long operation yesterday, the NIA raided 19 locations across Mumbai - the second time since last Saturday - after it lodged a case against Naik and his IRF under various sections of the IPC and Unlawful Activities (Prevention) Act. 
On Saturday, separate NIA teams had also conducted searches at the residences of Naik and his office bearers. The agency had also searched the premises of his immediately family members and others holding various posts in his NGO and private television channel.
An IRF account in the Development Credit Bank Ltd.'s Dongri Branch from where the NGO pays salaries of its school staffers and manages other expenses was also sealed by the NIA on Saturday.
Naik is currently out of the country, and reportedly believed to be somewhere in Africa. Away from India since the past few months, the controversial evangelist did not come to attend the funeral of his father Abdul K Naik, who died on October 30 here.
The IRF shot into limelight following allegations that Naik's teachings and preachings had inspired terror strikes, including the terror siege on a Dhaka cafe in July this year that left over 20 people, mostly foreigners including an Indian woman, dead.
Peace TV was banned by Bangladesh following the terror strike.
Meanwhile, the NIA is also set to summon him and his wife.