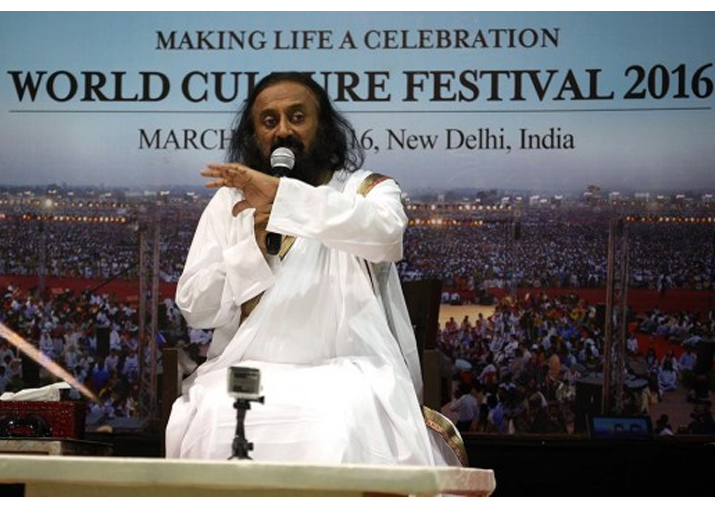 The National Green Tribunal has slammed the Delhi Pollution Control Committee for granting permission to the Art of Living Foundation for holding a three-day cultural extravaganza on the Yamuna floodplains last year, saying it did not act in accordance with the law. 
A bench headed by NGT Chairperson Justice Swatanter Kumar said the DPCC failed to exercise due caution in granting permission to the AoL and that it should have given its nod for the event in accordance with the environmental laws in place. 
"It is the primary duty of the DPCC to ensure that there is no pollution caused on land, water, air and other natural resources. There should not be any environmental damage or degradation permitted. If such a large number of persons were gathering for such an event, it was obvious that a huge quantity of waste -- municipal waste, plastic waste, sewage and human excreta -- would be generated. It ought to have prescribed due precautions for management of these in accordance with the rules in force," the tribunal said. 
It said, "Therefore, the DPCC has not acted in accordance with the law." 
In a detailed judgement, the NGT had held the AoL responsible for causing damage and environmental degradation of the Yamuna floodplains by holding the cultural extravaganza last year. 
While refusing to impose an additional environment fine on the AoL which has already deposited Rs 5 crore, the NGT had ordered the Delhi Development Authority (DDA) to use this amount to restore the floodplains and bill the AoL if the cost was more or return to it the balance if the cost was below that amount. 
The AoL had termed the verdict as "erroneous and untenable" and said it would move the Supreme Court against it. 
Underlining that the Yamuna riverbed should not be used to hold any cultural activity of this kind in future, the green panel had directed the DDA to assess the damage caused on the floodplains and compute cost of restoration in line with the recommendations of the expert panel appointed by it. 
The judgement came on a plea filed by Yamuna activist Manoj Misra, who had claimed that severe damage was done to the river and its floodplains.