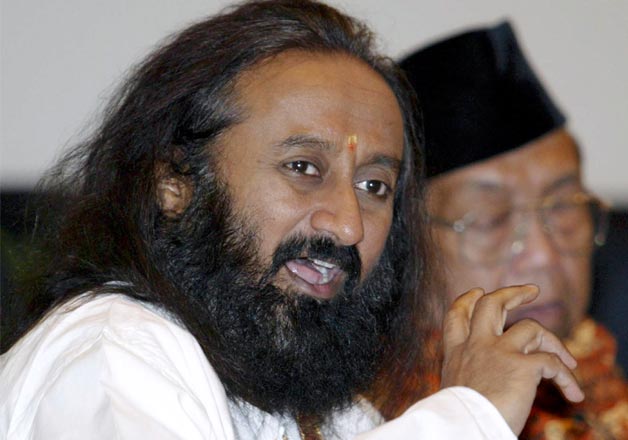 New Delhi: After a lot of fiddling around, the National Green Tribunal (NGT) has finally given its green signal to the World Culture Festival being organised on the banks of Yamuna River by the Art of Living Foundation of Sri Sri Ravi Shankar. 
However, the green nod comes along with a penalty and certain conditions. Along with its approval for the much-hyped event, it has also imposed heavy fines on several bodies including the Art of Living itself.
The NGT has imposed a penalty of Rs 5 crore upon Sri Sri Ravi Shankar's foundation as environment compensation which has to be deposited before the start of the programme.
On the other hand, a fine of Rs 1 lakh and Rs 5 lakh have been imposed upon Delhi Pollution Control Committee and DDA respectively for not discharging statutory functions.
The NGT has further asked AOL to develop entire area in question into a biodiversity park. It has also demanded an undertaking from AOL by tomorrow stating that enzymes won't be released into Yamuna and that no further degradation of environment will happen.
The three-day event is scheduled to commence from March 11 and will conclude on March 13.
The past few days have seen a huge hue and cry over the event, with activists claiming that an event of this proportion could significantly damage the ecology of the river bed. There were also issues of clearances which were brought before the NGT. The tribunal had pulled up the Ministry of Environment & Forests for not filing affidavit as asked by it regarding environment clearances for the World Culture Festival.