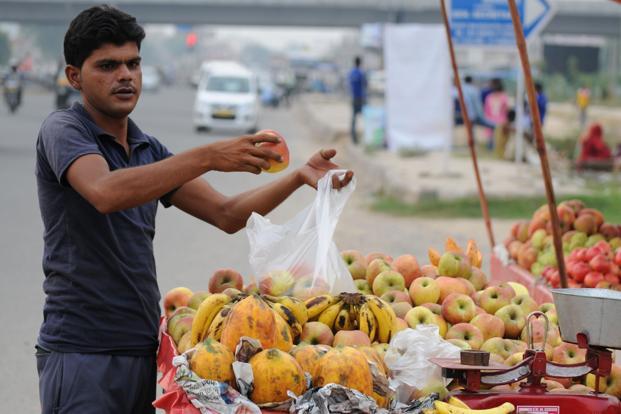 The National Green Tribunal (NGT) on Thursday banned the use of non-degradable plastic bags which are less than 50 microns in entire Delhi.
A bench headed by NGT Chairperson Justice Swatanter Kumar also announced an environment compensation of Rs 5,000 on anyone found in possession of such banned plastic.
The green court has also directed the Delhi government to seize the entire stock of plastic within one week from today (August 10).
The bench asked the AAP government in the city and the Delhi Pollution Control Committee to file an affidavit by a senior most officer on compliance to directions related to waste management in the city were being implemented, particularly in respect to plastics.
The tribunal had last year banned the use of disposable plastic in Delhi and NCR with effect from January 1, 2017 and directed the city government to take steps to reduce dumped waste.
Rapping the Delhi government over indiscriminate and rampant use of plastic in the national capital despite its prohibition, the bench had on July 31 directed the city government to strictly enforce its ban order in the city and sought a status report on the issue.
The NGT had prohibited the use of disposable plastic in the entire city, especially at hotels, restaurants and for public and private functions, while asking the Delhi government to take appropriate steps against "storage, sale and use" of such material from January 1 this year.
It had also said that an environment compensation of Rs 10,000 would be imposed on vegetable vendors and slaughter houses for throwing garbage in public places.
(With PTI inputs)