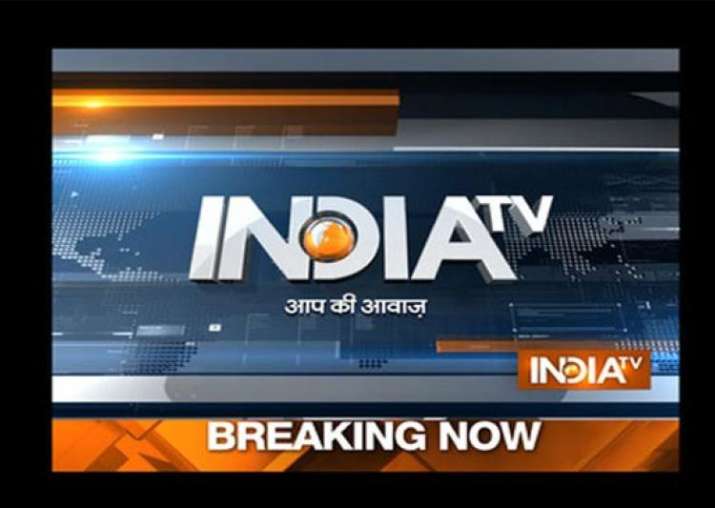 National News-
After Akhilesh sacking Shivpal Yadav, Ram Gopal Yadav expelled from party
Amid growing rift Samajwadi Party leaders in Uttar Pradesh, Ram Gopal Yadav has been expelled from party and General Secy position for 6 years, said Shivpal Singh Yadav. 
BSF jawan Gurnam Singh, injured in Pakistani firing, succumbs to his injuries
Border Security Force jawan Gurnam Singh, who was injured in ceasefire violation by Pakistani forces at the international border in Kathua district of Jammu and Kashmir on Thursday, succumbed to his injuries last night.
Congress asks Modi to find final solution to repeated ceasefire violations by Pakistan
While lauding the Border Security Force (BSF) for eliminating seven Pakistani Rangers in the Hiranagar area of Jammu and Kashmir on Friday, senior Congress leader Salman Khurshid urged Narendra Modi-led NDA government at the centre to find a final solution to the repeated ceasefire violations by Pakistan's armed forces.
Kejriwal government to extend 20,000 litre free water scheme to NDMC areas
In a significant decision , the Delhi govt led by AAP supremo Arvind kejriwal has decided to  extend the scheme of giving free water of 20,000 litres per month to the residents of New Delhi Municipal Council (NDMC) area with retrospective effect.
Indian Navy says goodbye to world's oldest serving aircraft carrier INS Viraat
Indian Navy's second aircraft carrier and the world's oldest aircraft carrier, INS Viraat was accorded a grand send-off from the port city here today.
International News-
Won't hesitate to act alone to disrupt and destroy terrorist networks, US warns Pakistan
Asserting that Pakistan's powerful spy agency Inter-Services Intelligence (ISI) is not taking action against all terror groups, the United States has warned Islamabad that it will not hesitate to act alone, when necessary, to disrupt and destroy terror networks operating in the country.
Nawaz Sharif responsible if 'third-force' steps in Pakistan: Imran Khan
Imran Khan on Sunday warned that Nawaz Sharif will be responsible if a "third-force" stepped in as a result of his party's lockdown of the Pakistani capital next week demanding resignation of the Prime Minister on corruption charges after the publication of 'Panama Papers'. "One person will be responsible if democracy is derailed," Imran, the Pakistan Tehreek-e-Insaf (PTI) chairman said while referring to Sharif as he addressed the media outside his Bani Gala residence here.
Business News-
American telecom giant AT&T to buy Time Warner in Rs 5.7 lakh crore deal
American telecommunications giant AT&T on Saturday agreed to buy Time Warner, the home of HBO and CNN, for about $85.4 billion (nearly Rs 5,71000 crore), in a deal that could shake up the media landscape.
India urges Chinese mobile phone makers to 'Make in India'
In a move to make government of India's 'Make in India' campaign a success, Pankaj Mohindroo, National President, Indian Cellular Association (ICA), has asked Chinese companies to partner with Indian firms for setting up a manufacturing base in the country.
How much black money held by Indians? Govt declines to share assessment reports
The government has declined to shares reports reports submitted to it nearly three years ago on the quantum of black money held by Indians inside the country and abroad, saying it will cause breach of privilege of Parliament.
Entertainment News-
'Ae Dil Hai Mushkil' story was written in just nine days, says Karan Johar
Ae Dil Hai Mushkil is all set to release on October 28. Director of the film, Karan Johar has revealed that he finished writing the story of the film in just nine days.
Actor Sushant Singh Rajput addresses students at IIT Bombay (See Pics)
Actor Sushant Singh Rajput who was recently approached to address at the Indian Institute of Technology Bombay's leadership summit took time out from his schedule to speak at the summit on Friday (October 21). 
Sports News-
India beat Pakistan 3-2 in Asian Champion Trophy hockey match
Team India made a stupendous rebound in a 3-2 triumph over arch-rivals and defending champions Pakistan in their third round preliminary league match at the Asian Champions Trophy hockey competition here on Sunday.
INDvsNZ, 3rd ODI: Black caps set target of 286 runs for India at Mohali
The New Zealand team led by Kane Williamson set the target of 286 runs for India with the help of 84 runs ninth wicket partnership between Neesham and Henry in the 3rd of the 5 match ODI series in Mohali.