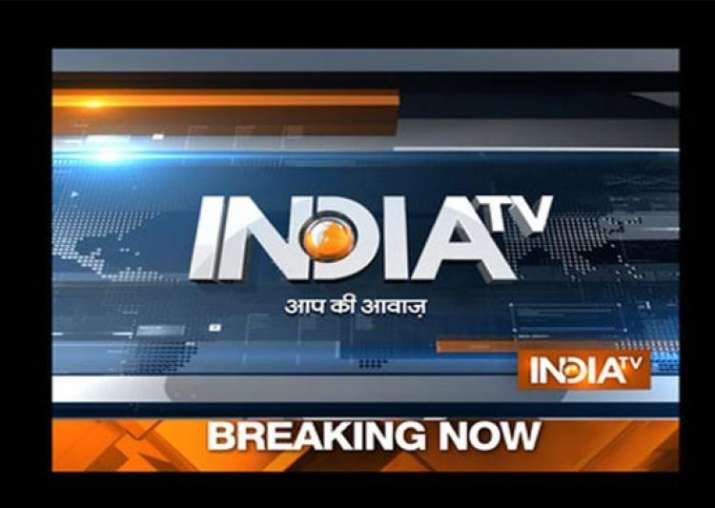 National News-
Army giving befitting reply to Pak's ceasefire violations: Manohar Parrikar
A day after a jawan was killed in firing by Pakistani troops, defence minister Manohar Parrikar on Monday said the Indian Army was giving a befitting reply to such ceasefire violations.
Pakistan led to isolation by its own policies, India has no part: MEA
India has laid the blame of Pakistan's isolation solely on the nation's policies that include adopting terrorism and said that that it has had no role to play in it.
Mumbai: Two including ex-corporator held for RTI activist's murder
Two persons, including a former corporator, were arrested this morning by Mumbai Police in connection with the murder of a 72-year-old RTI activist.
Arms dealer Sanjay Bhandari booked under Official Secrets Act, classified defence docs found in his possession
Days after a senior officer of the Defence ministry filed a complaint against controversial arms dealer and defence consultant Sanjay Bhandari, the Delhi Police on Sunday booked him under the Official Secrets Act (OSA).
Take necessary action against Pakistan, don't write 'love letters': Nitish to PM Modi
Extending his support to Prime Minister Narendra Modi over India's diplomatic offensive to isolate Pakistan following the Uri terror attacks, Bihar chief minister Nitish Kumar today said the he along with 'whole nation' is behind the former.
Rajnath hails growing India-China ties, slams Pakistan for adopting terrorism
While hailing the increasing bilateral relations with China despite differences, Union Home Minister Rajnath Singh on Monday said that Pakistan has taken itself into a corner by adopting terrorism as its "state policy".
International News-
China defends 'all-weather ally' Pakistan after PM Modi's 'mothership of terrorism' remark 
Coming to the defence of its "all-weather ally" Pakistan after Prime Minister Narendra Modi called it a "mother-ship of terrorism", China on Monday said that it is against linking any country or religion with terror and asked the world to acknowledge the Islamic country's "great sacrifices".
Iraq-US jointly launch military operation to recapture Mosul from IS
An Iraqi military operation, backed by air and ground support from the U.S, was launched on early Monday morning to recapture the Mosul from Islamic State (IS) terror group, officials said.
China launches its longest manned mission to experimental space station
China launched a pair of astronauts into space Monday on a mission to dock with an experimental space station and remain aboard for 30 days in preparation for the start of operations by a full-bore facility six years from now.
Business News-
BRICS Summit: PM Modi eyes twofold increase in intra-grouping trade, targets Rs 33L cr by 2020
As the eighth BRICS Summit reached its conclusion on Sunday, Prime Minister Narendra Modi called upon the leaders of the group of developing economies for a twofold increase in the size of intra-grouping exchange to $500 billion (over Rs 33 lakh crore) in the next five years.
Amazon's 'Great Indian Festival' returns: Here's your guide to best smartphones deals on internet
In case you passed up a major opportunity of purchasing another smartphone in the previous mega sales across various online shopping portals, the Great Indian Festival deal is back with its second edition on Amazon.
After US, Japan bans Samsung Galaxy Note7 on airplanes over fire risk concerns
Just two days after the United States issued an emergency order to ban passengers and flight crews from carrying Samsung Galaxy Note 7 on flights over fire risks, Japan has barred all Note 7 smartphones from airplanes. 
Entertainment News-
Bigg Boss 10 contestant Swami Omji Maharaj caught slapping and abusing woman astrologer on live show (Watch)
Sunday night saw the launch of one of India's most controversial TV shows and if drama is what you're looking for, chances of you being left wanting are far and few. 
Interim relief for comedian Kapil Sharma, Bombay HC stays demolition of his office
Star comedian Kapil Sharma was on Monday granted interim relief by the Bombay High Court when it stayed the Mumbai civic body's notice ordering demolition of alleged illegal portion of his office in the city. 
Sports News-
BCCI survives another day as SC reserves order on Lodha reforms
The Board of Control for Cricket in India (BCCI) survived another day as the Supreme Court of India asked for an undertaking on the dates by when the Indian cricket board will implement the changes suggested by Justice Lodha Committee.
Dhoni adds another feather to his cap, becomes world's second most successful ODI captain
As India beat New Zealand by six wickets in the first match of the five ODI-series on Sunday, India's limited-over skipper Mahendra Singh Dhoni reached yet another coveted landmark. 
Novak Djokovic retains No 1 spot, Murray jumps to second in latest ATP rankings
Serbian tennis player Novak Djokovic has retained the top spot with 12.900 points, while Scotland's Andy Murray grabbed the number 2 spot in the Association of Tennis Professionals (ATP) rankings released on Monday.