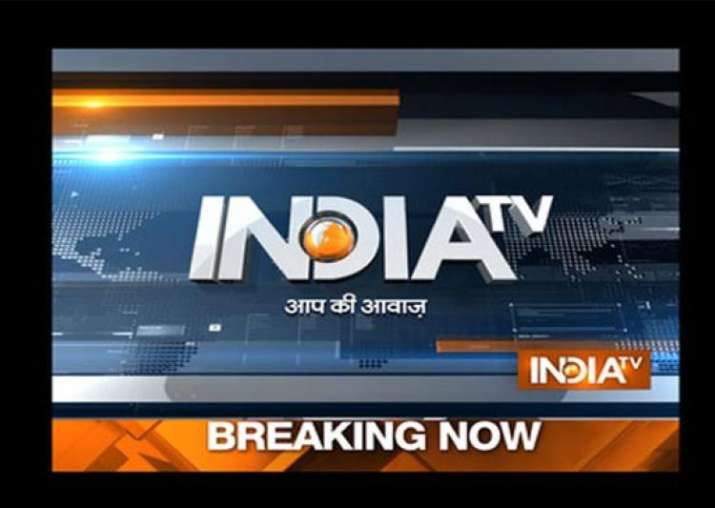 National News-
'Old friend' Russia's clear stand on need to combat terrorism mirrors our own: PM Modi
Prime Minister Narendra Modi and Russian President Vladimir Putin held wide-ranging talks covering the entire expanse of bilateral engagement following which the two sides signed a total of 16 MoUs and made three announcements to boost ties in sectors like trade and investment, hydrocarbons, space and smart cities.
Stampede on banks of Ganga kills 24 pilgrims in Varanasi; PM, UP CM announce ex-gratia
At least 24 people have reportedly died and more than 20 injured in a stampede today at Rajghat bridge between Varanasi and Chandauli, Uttar Pradesh.
India to buy gamechanger S-400 Triumf air defence system from Russia
India today announced that it will buy the S-400 Triumf air defence systems from Russia, worth over USD 5 billion (over Rs 33,000 crore).
Russia will never do anything against India's interests: Foreign Secretary S Jaishankar
Foreign Secretary S Jaishankar today exuded confidence that Russia will never do anything against India's best interests. 
'Surgical strikes' may be repeated if needed, Indian Army tells parliamentary panel
The Indian Army on Friday confirmed to the members of Parliament's defence standing committee that its units crossed the LoC and carried out "surgical strikes" over a "wide arc" in Pakistan-occupied Kashmir.
International News-
Pakistan ready for talks if India serious about Kashmir, Nawaz Sharif says
Islamabad is ready to hold a dialogue if India is serious about resolving the Kashmir issue, Pakistan Prime Minister Nawaz Sharif said today.
'Terror outfits are Pakistan's prized instruments in its proxy war against neighbours'
Ashley J. Tellis, senior associate with Washington-based foreign policy think tank 'Carnegie Endowment for International Peace', believes that Pakistan protects the terror outfits active on its soil because it considers them 'prized instruments' in its proxy war against neighbouring countries like Afghanistan and India.
Chinese media blasts western countries for 'bad mouthing' BRICS
The state-run Chinese media has blasted western countries for 'bad mouthing' the five-member BRICS which consists of Brazil, Russia, China, India and South Africa. 
Business News-
In a first, Russia plans $1 bn India joint fund for infrastructure projects
In a significant decision, Russia has agreed to form a $1 bn 'Russian Indian Investment Fund' for infrastructure projects in India. 
Indian Rajeev Misra to lead Softbank's Rs 6671 crore tech fund programme
Japan's Softbank Corp on Friday named Indian born Rajeev Misra as head of its Rs 6671 crore 'Vision Fund' programme which will invest in technology companies across the world.
Entertainment News-
Ban on 'Ae Dil Hai Mushkil': What it means for 'Shivaay' and how much KJo might lose
The Cinema Owners Exhibitors Association of India (COEAI) today announced that they will not screen any movie starring Pakistani actors. This biggest affect that this decision will have is on the Karan Johar's directorial 'Ae Dil Hai Mushkil' which features Pakistani actor Fawad Khan in a pivotal role. The movie is only two weeks away from release and this is going to be a huge setback for it.
This is how KRK reacted to ban on 'Ae Dil Hai Mushkil'
A day after Cinema Owners and Exhibitors Association of India (COEAI) announced that they won't screen "Ae Dil Hai Mushkil" which stars Pakistani actor Fawad Khan, controversial actor Kamaal R Khan today said that the ban on film is a result of conspiracy by some rivals.
Sports News-
Confident Team India look to continue Test dominance in ODIs against New Zealand
Team India will look to carry on their dominance over New Zealand in the shorter format when the two teams lock horns in the first cricket ODI of the five-match rubber, here tomorrow. 
Using Kohli's brain more now on the field, says M S Dhoni
Praising Virat Kohli's leadership skills after India's 3-0 white wash over Kiwis in Test matches, limited-overs captain Mahendra Singh Dhoni today said that he has started using Test skipper's advice more often on the field. 
Azhar Ali: First batsman to score triple hundred in day-night Test match
Pakistan's opening batsman Azhar Ali became the first batsman to score a triple century in a pink-ball Test against the West Indies in Dubai on Friday.