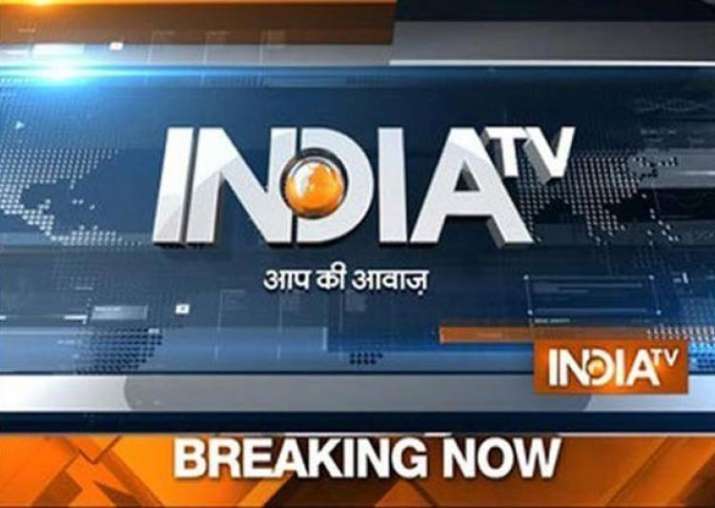 National News-
Ready for talks on terror, not on Kashmir: India responds to Pakistan's offer for dialogue
India today formally turned down Pakistan's offer for Foreign Secretary-level talks on Kashmir. Responding to Pakistan foreign secretary Aizaz Ahmad Chaudhry's invitation, India's foreign secretary S Jaishankar expressed his willingness to travel to Islamabad but maintained Pakistan has no locus standi in addressing any aspect of the situation in Jammu and Kashmir, which is an internal matter of India, except to put an end to cross-border terrorism and infiltration. Read More
Former Union Minister Najma Heptulla appointed Manipur Governor, gubernatorial appointments to three other states
The NDA government on Tuesday appointed former Union Minister Najma Heptulla as Governor of Manipur along with three other gubernatorial appointments. Read More
No minors; human pyramid shouldn't exceed 20 feet: SC upholds HC guidelines on Dahi Handi
The Supreme Court today on Wednesday upheld the Bombay High Court's decision barring children below 18 years of age from participating in the Dahi Handi festival on the occasion of Krishna Janmashtami. Read More
Ruckus in TN Assembly, Speaker suspends DMK members en masse for a week
All 89 members of the main opposition party in Tamil Nadu, the DMK, have been suspended for a week from the state Assembly. The decision was taken by the Speaker after the Assembly witnessed uproar when DMK MLAs protested remarks made by a ruling AIADMK MLA, ridiculing Leader of Opposition M K Stalin. Read More
After impressive run at Rio Olympics, Khel Ratna for gymnast Dipa Karmakar?
Despite having narrowly missed a medal at the ongoing Rio Olympics, Indian gymnast Dipa Karmakar has left a mark with her stellar performance. The 23-year-old gymnast scripted history by becoming first Indian gymnast to qualify for the final of the women's final vault in her debut Olympic games. Read More
International News-
Pakistan must act against terrorists carrying out attacks outside its boundaries: US
The United States has asked Pakistan to take action against even those terrorists who are carrying out attacks outside its boundaries. Read More
North Korea's deputy ambassador in London 'defects to another country'
The deputy ambassador of North Korea in London has defected and fled abroad with his family, according to media reports, which  if confirmed, would be one of the most significant defections in recent years from the communist state. Read More
Business News-
RJio asks TRAI to take legal action against top telecos for violating licence conditions
The Mukesh Ambani-owned Reliance Jio Infocomm has urged the Telecom Regulatory Authority of India (TRAI) to take legal action against the top telecos for violating licence conditions by not providing enough points of interconnect (PoI), thus causing bad services to its users. Read More
Cisco all set to lay off 14,000 employees within few weeks: Report
Cisco Systems, world's largest maker of networking equipment, will soon lay off about 14,000 employees, which is about 20 per cent of the company's global workforce. Read More
Entertainment News-
See Pics: SRK and Gauri attend son Aryan's college orientation; get mobbed by fans
Superstar Shah Rukh Khan and his wife Gauri were recently in Los Angeles. But the trip was something more than a family holiday as the couple was there to drop son Aryan to University of Southern California where he would be pursuing his higher studies. Read More
You thought 'Mohenjo Daro' showed wrong history? Wait till you see mistakes in Rustom's uniform
Making movies on historical subjects comes with a lot of responsibility. The team has to put in a lot of effort to bring alive on screen a story which has aged. It is through these movies that the masses see what went by and what shaped the present. Read More
After 18 years, Kajol to share the screen with Salman Khan in 'Dabangg 3'?
Starring superstar Salman Khan 'Dabangg' and 'Dabangg 2' have been two of the most successful movies of Bollywood. Read More
Sports News-
Rio 2016: One of the best moments, says PV Sindhu after defeating World No. 2 Wang Yihan to enter semis
Indian Shuttler PV Sindhu has once again stunned everyone by beating World No.2 Wang Yihan of China in straight games to enter the semi-finals of the women's singles category at the ongoing Rio Olympics. Read More
India regain No. 1 Test ranking after Australia's 0-3 whitewash in Sri Lanka, Kohli's men eye win against WI to retain position
Australia on Wednesday lost its number one Test team position to India after the former was whitewashed by Sri Lanka 3-0. Read More
Rio 2016: After ridiculing India, China faces worst Olympic performance since 1996
A few days after its state run media ridiculed India for its poor performance in Olympic games, China is staring at its worst ever Olympic performance in last two decades. Read More