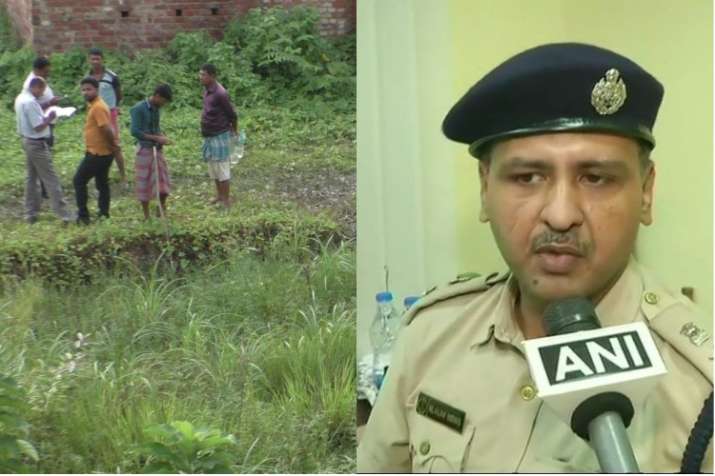 In a shocking incident, as many as 14 bodies of newborn babies were allegedly found at a vacant plot in Kolkata's Haridevpur on Sunday. The bodies were said to be wrapped in plastic bags and were in various stages of decomposition. However, hours later the police said that there was no human skeletons found in the bags, instead there was some medical waste wrapped in dry ice. 
The bodies wrapped in plastic bags were found on the grassy land on Raja Rammohan Roy Sarani under the Haridebpur Police station area when labourers were cleaning it, a senior officer of Kolkata Police said. Some of the bodies appeared to be in a semi-decomposed state, while a few were fully decomposed, the officer said."We have no clue where from they (the bodies) have come. Going by circumstantial evidences, it seems that they were dumped there as the land was lying abandoned," the officer said.
"Condition of skeletons can be determined only after postmortem. We'll investigate. We're also checking the CCTV footage in the area. A complete search will be done tomorrow morning," Nilanjan Biswas, DC (Behala) told ANI.
However, hours later, the police said an SMS to the media houses, claiming that there was just medical waste wrapped in dry ice and no babies inside those plastic bags. 
Condition of skeletons can be determined only after postmortem. We'll investigate. We're also checking the CCTV footage in the area. A complete search will be done tomorrow morning: Nilanjan Biswas, DC (Behala) on skeletons of 14 babies found in Kolkata's Haridevpur. #WestBengal pic.twitter.com/QSFl6M3Uvv

— ANI (@ANI) September 2, 2018
No human tissue was found in the packets when they were opened by doctors. Some dry ice is there. An examination is on for exact nature of the material: Nilanjan Biswas, DC (Behala) on reports of skeletons of 14 babies found in Kolkata's Haridevpur. (file pic) #WestBengal pic.twitter.com/MPEg9jfVjx

— ANI (@ANI) September 2, 2018
(With inputs from agencies)