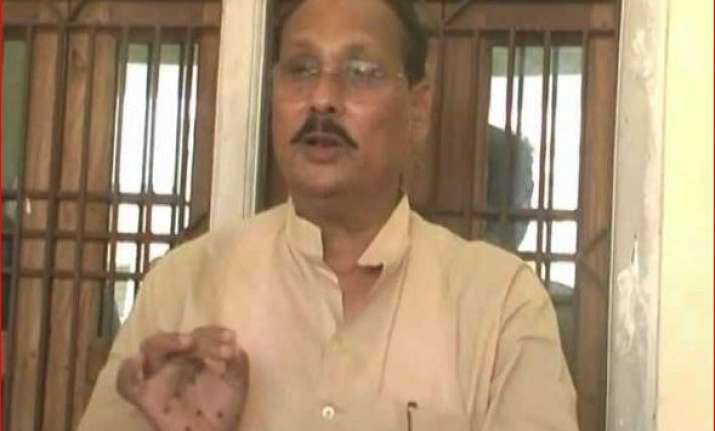 Senior Bharatiya Janata Party (BJP) leader Ramakant Yadav on Thursday launched a major attack on his own party, blaming the "marginalization and neglect" of backward castes and Dalits in the party for the bypoll loss in Gorakhpur and Phulpur.
Ramakant Yadav,who unsuccessfully contested the 2014 Lok Sabha polls against (then) Samajwadi Party chief Mulayam Singh Yadav in Azamgarh, said he would like to advise his party to undertake immediate course correction so that satisfactory situation emerges in the 2019 Lok Sabha elections. 
Considered one of the tallest Yadav leader in the BJP, specially in eastern UP, he also targeted Chief Minister Yogi Adityanath, holding people involved 24x7 in 'pooja-paat' cannot run the state. 
He went on to allege that only one caste was being promoted and patronized in the state and said that Adityanath cannot take everyone along. "I had huge expectations from Addityanath but he has failed to take every one along," he said. 
Likening the state of Dalits and OBCs in the party after elections to that of the removal of the scaffolding after a house is built, Yadav contended that it was not the SP-BSP alliance has not won in the two bypolls but the BJP has lost. 
While many ruling party leaders have been talking in muted tones about the failure of the Chief Minister, his team of bureaucrats and ministers in creating a conducive environment for the party in the state, Ramakant Yadav is the first leader to talk about it publicly. 
Adityanath, soon after the debacle on Wednesday when the party even lost Gorakhpur, a seat held by it since 1989 and him in five polls since 1998, had blamed "over confidence of the party and underestimation of the BSP-SP alliance" as the reasons for the loss.