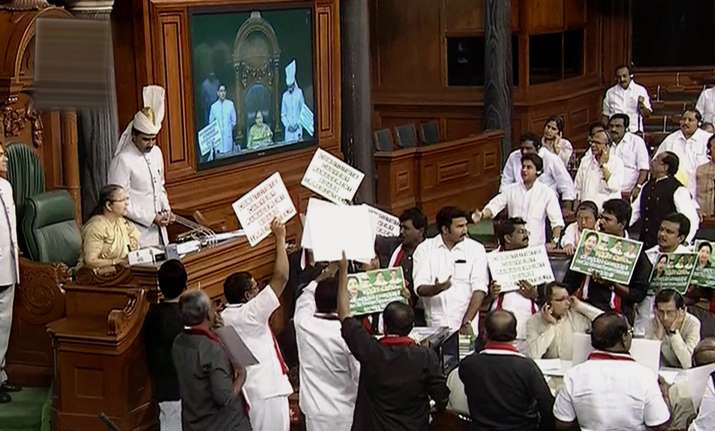 Members of Parliament from the National Democratic alliance (NDA) would not take salaries and allowances for 23 days of the second half of the Budget Session as the Parliament was not able to function, Union Minister Ananth Kumar announced on Wednesday. 
The decision was taken to protest regular disruptions in the Parliament. 
"BJP-NDA MPs have decided to not take salary & allowances for 23 days as the parliament has not been functional. This money is given to serve the people & if we are not able to do so we have no right to take the people's money," Ananth Kumar said today.
Blaming the Congress party, the Parliamentary Affairs Minister said, "It's because of Congress's undemocratic politics that Lok Sabha & Rajya Sabha have not been functional. We're ready to talk about all the issues but they are not letting the houses function."
Both the government and the opposition have been blaming each other for the wash out of the session ever since it resumed on March 5 for the second part of the budget session. 
While for the first few days the opposition including Congress had disrupted the house seeking to rake up issues like banking fraud, the protests took a different turn after YSR Congress and TDP brought no-confidence motions on the issue of special category status for Andhra Pradesh. Several other parties inlcluding Congress, TMC, CPI-M tabled similar notices. 
However, the AIADMK, considered friendly to BJP, took the protest to a new level with its members in both the houses of parliament raking up the Cauvery Management Board issue and disrupting the proceedings without any break for over a fortnight. 
WATCH VIDEO: