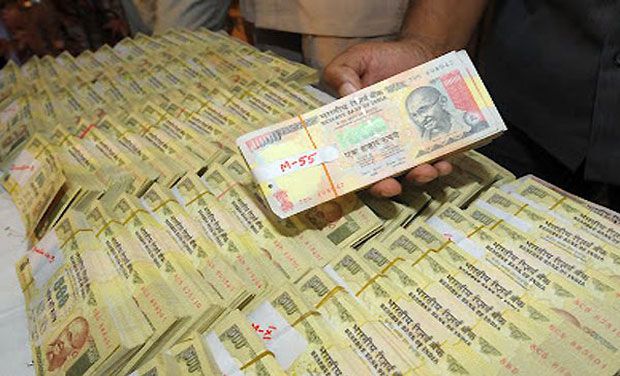 The National Crime Record Bureau (NCRB), in its report submitted to the Ministry of Home Affairs in January 2015, had made a shocking revelation about counterfeiting of currency notes across India.  
According to the report, the police, investigating agencies and the Reserve Bank of India (RBI) seized counterfeit notes with a face value of Rs 125.18 crore and arrested as many as 3,656 carriers nationwide between 2012 and 2014. 
The data accumulated by the NCRB shows that Delhi topped the list of fake note seizures by police or recovered by banks. 
Maharashtra grabbed the second spot in the list as the state registered 702 FIRs in 2012-13 and arrested 561 carriers and seized fake currency of Rs 14.54 crore face value. 
On the other hand, Tamil Nadu registered the most number of cases related to counterfeit currency – a total of 735. 
Delhi seized noted with a face value of Rs 40.39 crore, followed by Maharashtra (Rs 14.54 crore), Uttar Pradesh (Rs 11.55 crore), Tamil Nadu (Rs 10.83 crore), Karnataka (Rs 7.22 crore), Gujarat (Rs 7.02 crore) and Andhra Pradesh (Rs 6.22 crore). 
The number of fake Rs 1,000 notes seized in Maharashtra in 2014 was 35,35, which is almost three times than what was seized in 2012 (12,817 notes). 
According to an estimate, fake currency with a total face value of Rs 12 lakh crore is in circulation in India. The dossier prepared by the NIA and the IB had stated that Pakistan pumped fake currency worth Rs 12 lakh crore in Indian market.
Rs 500 and Rs 1,000 notes constitute a huge percentage of the fake money in India and the entire racket is operated by Pak's spy agency ISI.
On Tuesday, Prime Minister Narendra Modi took the nation by surprise with the revolutionary decision of scrapping the existing Rs 500 and Rs 1,000 currency notes from November 9 to check the menace of blackmoney, fake currency and corruption.