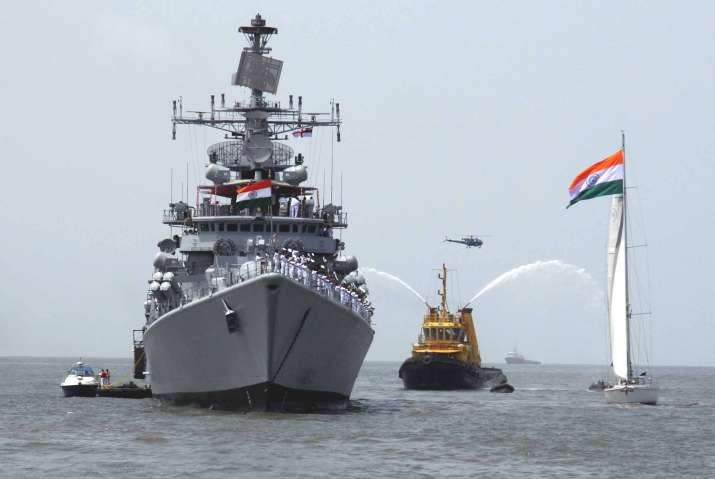 The government's 'Make in India' plan in the defence sector suffered a major setback after negotiations with a South Korean shipyard for new minesweeper vessels failed at the final stage. 
The Rs 32,000-crore project to construct 12 advanced minesweepers at Goa Shipyard Limited (GSL) in collaboration with a Busan-based yard, Kangnam Corporation, was considered as one of the costliest 'Make in India' initiatives.
Advanced minesweepers, also known as mine counter-measure vessels (MCMVs), are specialised warships that detect, track and destroy underwater mines laid by enemy forces. 
After talks with the Korean shipyard failing, the government has reportedly directed the Goa Shipyard to begin a fresh global hunt for minesweepers. This will be India's third attempt in a decade to build MCMVs locally.
The Indian Navy requires at least 24 minesweepers to secure major harbours in the country. However, it is making do with only four 30-year-old minesweepers at present, which it brought from the erstwhile Soviet Union. 
The situation is alarming because Chinese nuclear and conventional submarines, which can quietly lay mines, are regularly making incursions into the Indian Ocean. 
Also, the existing minesweeper fleet is to be decommissioned between 2018 and 2020.  
In 2014, the government had scrapped a contract to build minesweepers in India in partnership with Kangnam Corporation amid allegations that the Korean firm had hired middlemen to swing the deal in its favour.