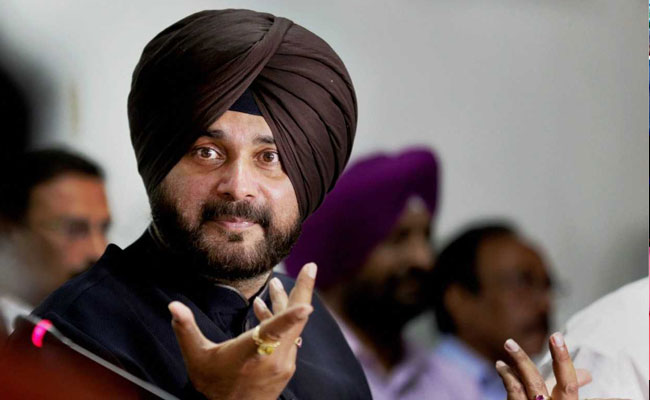 Senior SAD leader Prem Singh Chandumajra Saturday said Punjab cabinet minister Navjot Singh Sidhu has no right to speak on Sikhism as he does not follow the tenets of the religion.
The Shiromani Akali Dal (SAD) leader's reaction comes a day after Sidhu urged the Akal Takht, the supreme temporal seat of Sikhs, to excommunicate former Punjab chief minister Parkash Singh Badal and his son Sukhbir Singh Badal from the faith.
Sidhu had alleged that the Parkash and his son-- former deputy chief minister of Punjab and SAD president-- had given orders to the police to open fire at protesters at Behbal Kalan in 2015 that led to the death of two people.
"A patit (apostate) like Navjot Singh Sidhu regularly disrespects his religion by trimming and dying his beard and performing religious rituals forbidden in Sikhism," Chandumajra said in a statement here.
"He has the audacity to approach the sacred Shri Akal Takht Sahib to vent his hatred against practising Sikhs (Badals)," the senior Akali leader said.
"First follow the tenets of Sikhism yourself and maintain a proper Sikh saroop (character) before you even begin to talk about the religion. Stop trimming and dying your beard," Chandumajra said further.
The member of parliament said it was Sidhu's personal affair on how he chooses to appear as long as he does not "pretend" to be concerned about Sikh values.
"He has no right to speak on Sikh issues when he proudly defies the dictate of the tenth Guru Gobind Singh on the sanctity of hair and indulges in rituals and sacrifices strictly forbidden in Sikhism," said Chandumajra