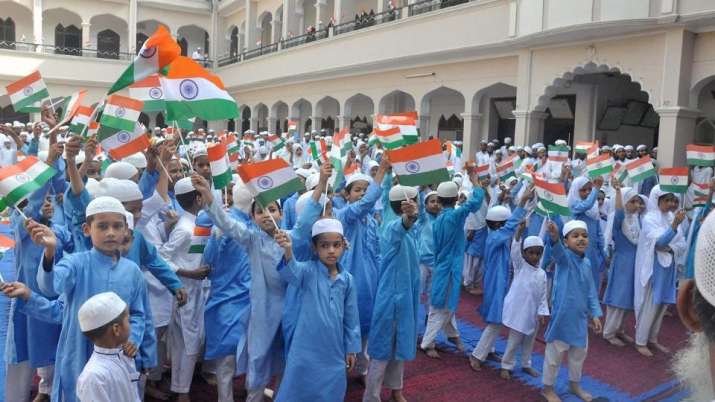 In what comes as a shot in the arm for Chief Minister Yogi Adityanath, the Allahabad High Court on Wednesday upheld the Uttar Pradesh government's order making the reciting of national anthem mandatory in all madrasas.
The court turned down a plea challenging the state government's order making it compulsory for singing national anthem in around 19,000 madrasas spread across the state. It further said that every citizen is bound to respect the national anthem and flag. 
The court also added that there can be no exception on the basis of religion, language or caste. 
On the occasion of Independence Day, the Yogi government had passed an order making singing of  national anthem and hoisting of national flags necessary in madrasas. The government had also directed that along with photographs, videos be shot of the event. 
The government also asked madrasas affiliated to the Uttar Pradesh Madarsa Shiksha Parishad to pay tribute to freedom fighters and organise cultural programmes on August 15.
However, several madrasas across the state reportedly defied the order and did not comply to the order on national anthem. They even refused to videograph the Independence Day celebrations. 
At present, around 8,000 madrasas in the state come under the Uttar Pradesh Madarsa Shiksha Parishad. Among these, 560 are fully aided by the state.