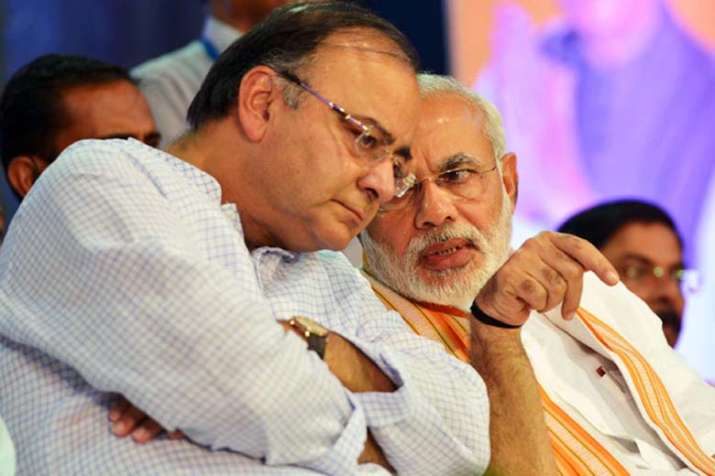 Concerned over the dip in gross domestic product (GDP) and economy slowdown, Prime Minister Narendra Modi will meet Finance Minister Arun Jaitley and other senior officials on Tuesday to discuss the state of economy and possible measures to boost the growth.
Today's meeting comes in the backdrop of April-June economic growth dropping to its lowest under the current administration. The latest government data showed GDP growth slumping to a three-year low, current account deficit rising to four-year high and industrial growth slowing down to lowest in five years.
Adding to the woes, the petrol and diesel prices have risen to a three-year high in spite of low crude oil prices, and a stable rupee.
Apart from PM Modi and Arun Jaitley, the meeting would be attended by senior officials from the North Block and the Prime Minister's Office (PMO). It is expected that there will be a detailed analysis on various macro-economic indicators and solutions to kick-start growth, private investment, and create jobs for millions who join the workforce every year. 
The Commerce ministry is also expected to carry out a representation to discuss the state of exports. Exporters are facing the issue of refunding taxes under the GST regime. Despite this, exports witnessed a growth of over 10 per cent in August.
Increasing government spending, particularly on infrastructure, combined with quickly fixing the problems with GST may feature in today's deliberations. 
Inflationary pressures, along with reasons for the lacklustre manufacturing growth of 1.2 per cent in July, may also come up for discussion. 
With demonetisation said to have dealt a blow to black money, steps being taken to prevent its generation may also be discussed at the meeting.