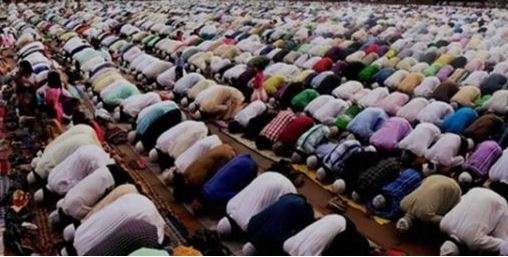 In Noida's sector 58, a key organiser of Friday prayers on Thursday appealed to Muslims not to gather at a park which was declared off-limits to religious gatherings by the police. Permission has not been granted for holding prayers there.
Cops said they will keep tab on the situation on Friday. 
Adil Rashid (45), one of the organisers of the Friday namaz at the park, said he did not want any further controversy on the issue.
"I had made an application to the administration for permission to allow namaaz in the park and it has been denied. So, I want to appeal to the people who may not be aware of this that please do not come to that park tomorrow, and find other appropriate place for offering namaaz," said Rashid.
Cleric Noman Akhtar (24), who claimed to have been leading the prayers in the park since 2013, said he won't be going there for the namaz on Friday.
Early this month, the Nodia Police had issued orders stating that Friday prayers cannot be held at the government plot as there was no requisite permission.
On December 18 for the unauthorised use of the park for prayers, Rashid and Akhtar were taken into preventive custody and then jailed for three days, they said.
Meanwhile, ban on offering prayers at public places in Noida sparked controversy with All India Majlis-e-Ittehadul Muslimeen (AIMIM) president Asaduddin Owaisi questioning the intension of the Uttar Pradesh police.
"UP Cops literally showered petals for Kanwariyas, but namaz once a week can mean 'disrupting peace & harmony'. This is telling Muslims: aap kuch bhi karlo, ghalti to aapki hi hogi. Also, by law, how does one hold an MNC liable for what their employees do in individual capacity?" tweeted Owaisi on Tuesday.
In Noida, an order issued by the police asking mostly multi-national companies to bar their employees from offering prayers in open public spaces in Sector 58 sparked controversy.
The notice issued specifically warned that the firms would be held responsible for any breach of this directive. Although Senior Superintendent of Police Ajay Pal clarified that the notice was not for any "particular religion", it was widely believed that the notice pointed to the namaz offered by Muslims in open public spaces.
In Sector 58 of Noida, at least a dozen companies have been served the notice by the concerned police station, said an official.
WATCH VIDEO:
(With inputs from agencies)