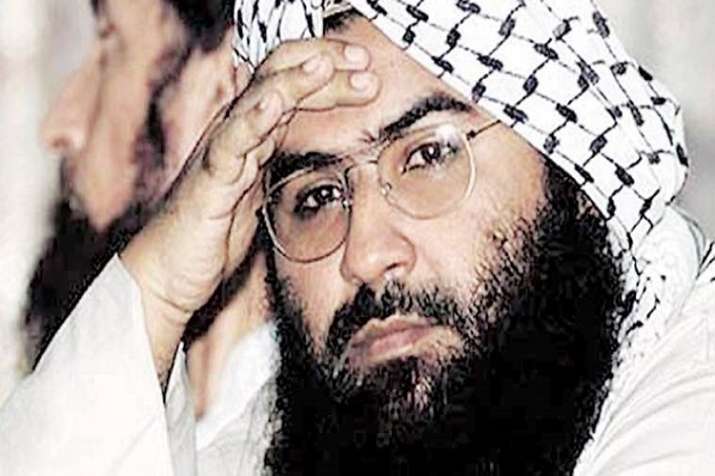 The National Investigation Agency (NIA) on Tuesday charge-sheeted Maulana Abdul Rouf Asgar, deputy chief of Pakistan-based Jaish-e-Mohammad terror group and brother of Maulana Masood Azhar  along with 13 others for attack on Army camp in Jammu and Kashmir's Nagrota.
On November 29, 2016, three militants entered the Army camp in Nagrota killing 7 Indian security forces. They left behind a message saying it was revenge for the hanging of Afzal Guru.
The JeM chief continues to freely run the terror group's online publication despite the Pakistani government's claims of Masood Azhar being kept under 'protective custody' since January 2014.
According to a report in DNA, Masood Azhar owned up responsibility for Nagrota attack in the latest edition of his terror group's weekly publication.
"This week's publication was delayed as the attack in Nagrota was still in action at the time of writing and communication failure (on details of the attack) from Kashmir,'' Azhar wrote under his pen name Saadi.
Giving details of the Nagrota attack, Azhar revealed that the attack was carried by the Afzal Guru squad involving five militants and two of them managed to escape to safety.
"There were three security cordons around the camp... it is not easy and inexpensive to gain entry and set the stage for the attack," he said.
According to the report, Azhar further indicated that the squad was helped by people with close knowledge on the geography of the camp and its frequent visitors, as any strange man walking a few steps could be caught and killed by the Army.
Azhar further claimed that the demonetization of high currency denomination has neither deterred the Kashmiri mujaheeds nor has it impacted the funding for militancy.
"The Kashmiri Mujahideen, Maoists and Khalistan fighters will not suffer any financial hardship. We are able to get the small currency by exchanging dollars, pounds and euro easily. The Nagrota attack is an evidence for this," he said.
The JeM chief said that the demolition of Babri Masjid and Afzal Guru's hanging shaped the narrative of `Ghazwa-e-Hind' or the jihad against India.
"India could've stopped the demolition of Babri Masjid, but it did not. It could have stopped the hanging of Guru, but it did not. There is now no power in India that can stop their revenge," he said.