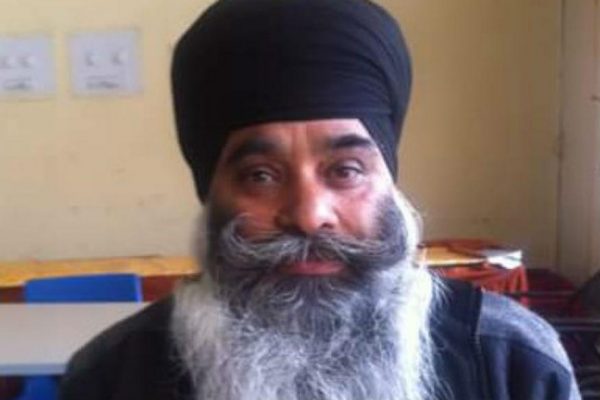 In a major breakthrough in the Punjab prison break case, Khalistani terrorist Harminder Singh Mintoo who along with five others escaped from Nabha Jail on Sunday, has been arrested in a joint operation by Punjab and Delhi police. 
The militant outfit leader was arrested late last night from Nizamuddin railway station, Arvind Deep, special commissioner of police, Special Cell, said today. He is being interrogated by the IB and Delhi Police.
"Punjab Police had suspicion about his movement towards Delhi and they contacted Delhi Police. Following intensive checking and tracking, he was arrested from the railway station last night," said the officer. 
A team of Punjab police will take him back to the state.It is the second arrest in the case.
Five other escaped convicts are still at large. 49-year-old Mintoo, the head of the Khalistan Liberation Force, is an accused in more than 10 terror-related cases, including the attack on Dera Sacha Sauda chief Gurmeet Ram Rahim.
UP Police yesterday arrested one of the gang leader, who assisted the prisoners in fleeing out of the Nabha Central Jail.
Parminder, the man arrested from Shamli in Uttar Pradesh, had three rifles in his car, said a senior police officer. "We had suspected that these people would probably be moving to Nepal and we had deployed high security in all these areas. UP was also on high alert," he said.
Central security agencies have told the governments of Haryana, Himachal Pradesh, Uttarakhand, Jammu and Kashmir, Uttar Pradesh and Delhi to remain on high alert as Harminder Mintoo could be hiding in their territory.
In a major security lapse, about 10 gunmen disguised as policemen attacked the high security Nabha Jail in Punjab on Sunday morning and freed Khalistan Liberation Force terrorist Harminder Singh Mintoo and five others.
Their rescuers fired more than 200 rounds before escaping in getaway cars — a sedan, a hatchback and an SUV. The entire operation lasted not more than 10 minutes, indicating the attackers were familiar with the jail's layout and routine.
The stunned jail guards offered no resistance and couldn't allegedly fire a single shot to stop the self-styled chief of the Khalistan Liberation Force (KLF), Harminder Singh Mintoo, his aide Kashmir Singh Galwadi and another four prisoners from escaping.
Besides the militants, the fugitives include gangsters Harjinder Singh alias Vicky Gondar, Gurpreet Singh Sekhon, Kulpreet Singh alias Neeta, and Amandeep Singh alias Bura.