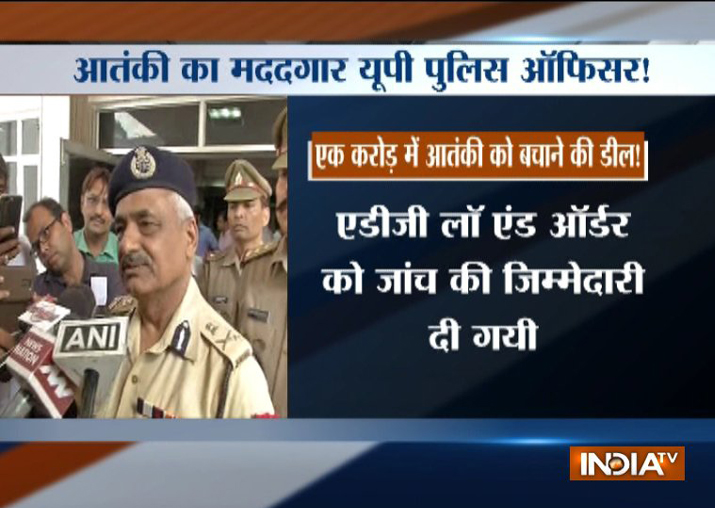 Two persons having links with banned outfit Babbar Khalsa were arrested in a joint operation by the Uttar Pradesh Anti-Terror Squad and the Punjab Police on Tuesday. According to Punjab Police, it has now emerged that a top cop of the Uttar Pradesh Police was involved in the Nabha Jail break incident. They even said that the IG rank official had taken a huge sum of amount in lieu of favouring the duo who were wanted by Punjab Police in separate cases. 
 
The revelations were made when the Punjab Police officials intercepted the phone calls of two accused of the Nabha Jail break – Amandeep and Rimple. It was found that the IG level official had fixed the deal for Rs 1 crore and that Rs 45 lakh was delivered as a token amount.
 
Taking cognizance of the matter, Chief Minister Yogi Adityanahth has now ordered a probe. An ADG level official has been appointed to investigate the case. 
 
On Tuesday, the two persons who were arrested are -- Jitendra Singh Toni, wanted for supplying arms to the accused who fled from Nabha Jail, Patiala in November 2016, from Mailani area of Lakhimpur Kheri; and Satnam Singh, resident of Sikanderpur area of Lakhimpur.
 
Their names emerged in course of interrogation of two other members of the same group, Balwant Singh and Jaswant Singh, who were arrested last month
 
Pro-Khalistan terrorist outfits Babbar Khalsa International, International Sikh Youth Federation, Khalistan Commando Force and Khalistan Zindabad Force have been banned by the Union Home Ministry under the Unlawful Activities (Prevention) Amendment Act, 2004.