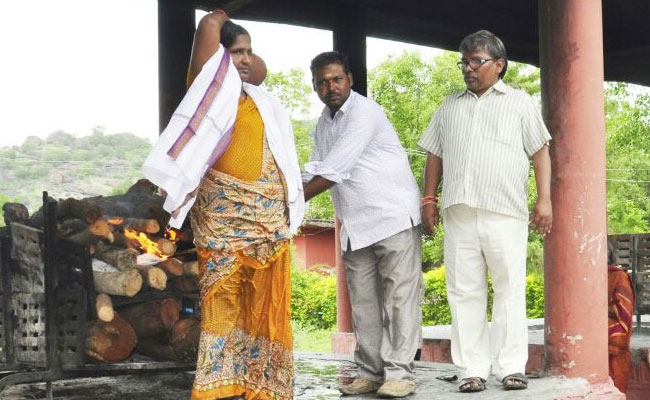 Telangana: It is an incident that elicits twin reactions. On one hand, it questions the degrading morality of Indian society in the name of religion and on the other,  it restores our faith in goodness and humanity.
The incident relates to K Srinivas, a Hindu man who resided at an elderly care home in Warangal district of Telangana, deserted by his own even in death only to have a Muslim woman step up to perform his last rites.
Srinivas, who worked as a tailor for years, died on Tuesday morning. When the time came to perform his last rites, his own son Sharath refused to cremate his father. The reason behind his refusal was the fact that his father had chosen to convert to Christianity which led his son to refuse to follow Hindu rituals for his father's cremation.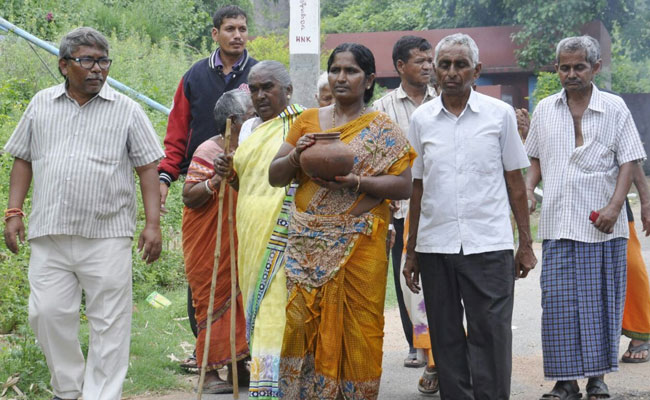 It was then that Yakub Bi, who runs the old age home along with her husband and looks after over 70 seniors free of cost, stepped up and performed the last rites as per Hindu customs. Since her husband was travelling, she took it upon herself to carry out the rituals of Srinivas, whom she considered a father figure.
Srinivas' cremation was carried out as per Hindu tradition with Yakub walking around the funeral pyre with an earthen pot on her shoulder, surrounded by most of the seniors she takes care of.
Partially paralyzed, 70-year-old Srinivas was found at a bus stop by Yakub who informed her that he had been discarded by his own family.