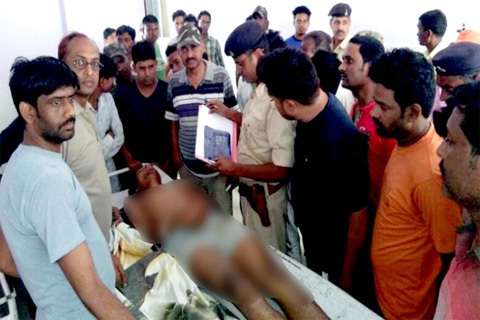 In yet another incident of religious conflict, a Muslim man succumbed to injuries after a mob allegedly tied him to a tree and thrashed him for hours for being enamoured with a Hindu woman, police said on Friday.



According to reports, the man identified as Mohammad Shalik (20), a resident of Raza Colony in Gumla Town, was in a relationship with a Hindu woman  of a nearby village for more than a year.


The girl on Wednesday reportedly called Shalik to meet her at Gumla town for the Ram Navmi possession. 


According to the police, Shalik initially refused to meet the girl but later agreed and dropped her back on his scooty, police said.


It is then that the neighbours saw the couple and surrounded the man. They tied Shalik with a tree and beaten him for hours, the woman informed police.


Two people came to Shalik's house and informed his father Mohammad Minhaj that Shalik was being whipped in the neighbouring village.


He was immediately rushed to a Sadar hospital and eventually referred to Rajendra Institute of Medical Sciences (RIMS) in Ranchi, but he succumbed to his injuries on the way there.


"I informed police immediately. When we reached at the village, we found my son was critically injured," said Minhaj.
According to the police, three people have been arrested so far and an FIR has been lodged against them. 


"Though investigation is on, we were told by the villagers that the boy had been asked earlier not to meet the girl and never visit the village," said Gumla superintendent of police Chandan Kumar Jha.


Now, Shalik's murder has triggered tensions in the Gumla town.