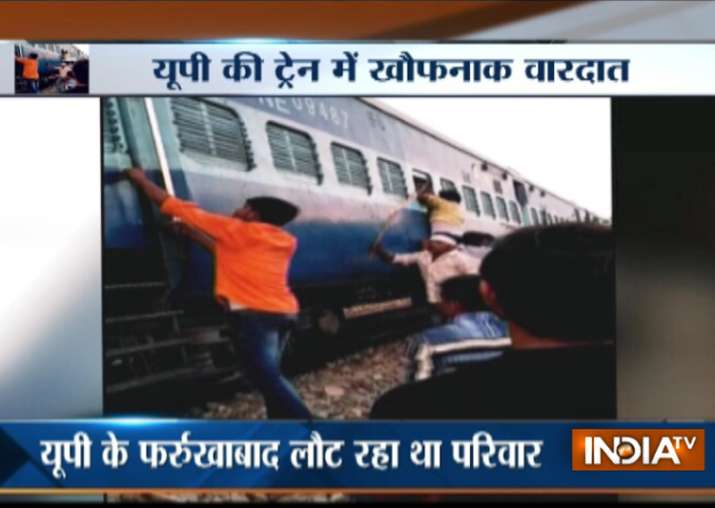 In a shocking piece of news reported from Uttar Pradesh's Farukkhabad, ten members of a Muslim family including women and children were assaulted a gang of youngsters on a passengers train between Mota and Nibkarori railways stations, 30 km from the Farrukhabad junction.
Four of the accused have been arrested so far based on a video purportedly shot by one of the victims, a police officer said.
According to reports, the horrific incident took place on the Shikohabad-Kasganj passenger train on Wednesday when the family was returning from a marriage ceremony. It is said that a group of men assaulted the family with iron rods and decamped with valuable belongings they were carrying.
"The accused had boarded the train at Bhongaon in Mainpuri and after an argument with the members of the family, they started misbehaving with them and later assaulted them," Additional SP Tribhuwan Singh said.
The family members were beaten up with iron rods and sticks, the police officer said.
He said 10 members of the family were injured in the attack, seven of whom were hospitalised in serious condition. The victims allegedly suffered fractures and internal injuries in the head and stomach. A case has been registered by the GRP and further probe was on based on the video footage.