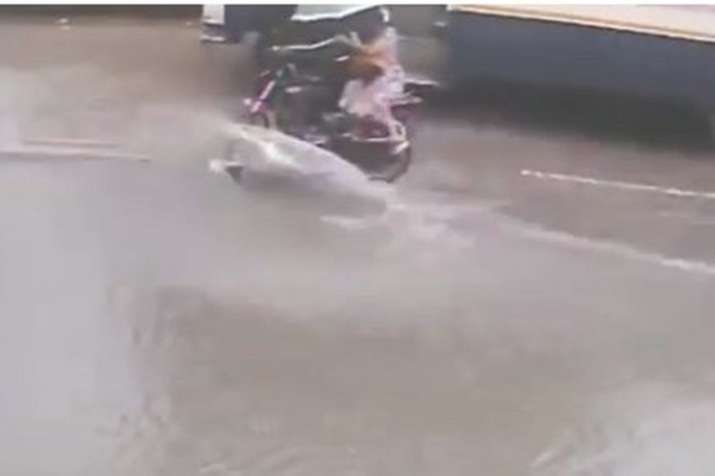 A woman in Maharashtra's Thane was crushed to death under a bus on Sunday after she fell off a bike during heavy rain in Mumbai. The two-wheeler slipped after going over a pothole on a waterlogged street of the city. The incident was caught on a CCTV camera. 
In the video, the woman can be seen holding an umbrella to protect herself and her co-rider from the rain. They both fall to their right after the bike loses balance and goes over the pothole.
The woman and the man who was riding the bike, were thrown off the two -wheeler as the incident took place. The woman was in no time crushed under the rear wheels of a speeding bus after which she died on the spot.
Mumbai has been witnessing heavy rainfall with the commencement of monsoon, which has led to waterlogging in several areas in the city. Rail tracks at some places have also been submerged.