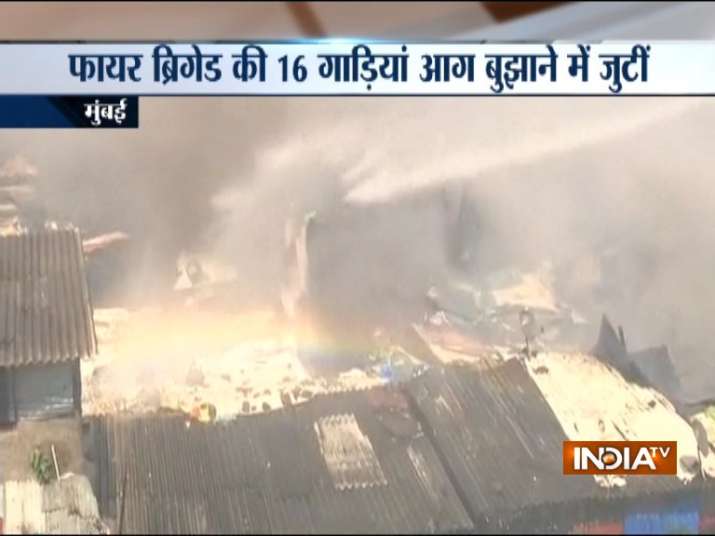 A major fire broke out on Tuesday in Mumbai's Bandra.
16 fire tenders have been rushed to the spot.
Blast in LPG cylinder is believed to have triggered this fire.
he fire spread to Nargis Dutt nagar , Sunil Dutt nagar as well.
At least 60 slums were gutted in this fire in Nargis Dutt nagar. 
No casualty has been reported so far.
More details are awaited.
#Visuals: Level-3 fire breaks out in a slum at Lalmati, opposite Bandra Fire Station on Nagardas Road. 9 Fire tenders at the spot. #Mumbai pic.twitter.com/awQZXWeu2y

— ANI (@ANI) October 30, 2018
Mumbai: Level-3 fire breaks out in a slum at Lalmati, opposite Bandra Fire Station on Nagardas Road. 9 Fire tenders at the spot. #Maharashtra pic.twitter.com/yRKncX5MoC

— ANI (@ANI) October 30, 2018