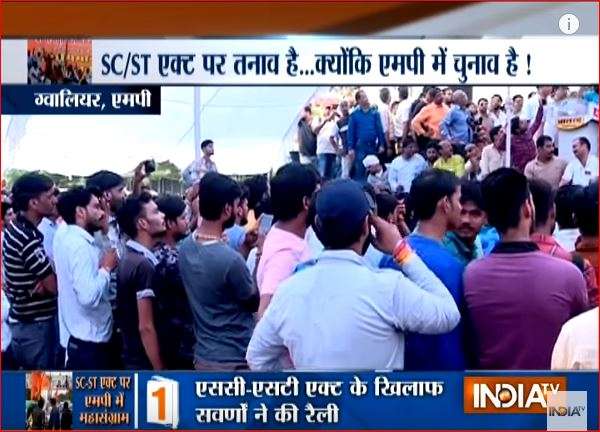 The political temperature in Madhya Pradesh is moving upwards as the state approaches the Assembly elections by the end of 2018. 
The members of upper caste community on Tuesday took  to the streets against the recent amendments in the SC/ST Act.
In a display of power, protesters belonging to the upper caste community took out a bike rally in Gwalior on Tuesday.
The protesters also raised slogans against the BJP government headed by Shivraj Singh Chouhan.
The protesters warned that now they will turn this issue into a movement.
They also warned that if the government did not take appropriate action then  they will call a "Bharat Bandh" on September 6.
Meanwhile, BJP MP Riti Pathak lost her cool when a mob protesting against the amendment in SC/ST Act surrounded her in Shahdol and tried to explain their position.
The Sidhi MP got infuriated and asked them to behead her using a sword, if they so wished.  
Watch: Upper caste groups hold protest in MP