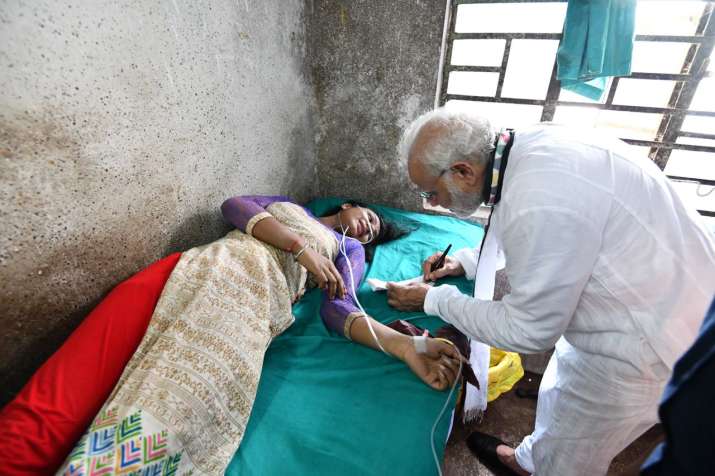 Prime Minister Narendra Modi today welled up with tears as he visited the people injured during his rally in West Bengal's Midnapur. At least 67 people, including 13 women, suffered injuries when portion of a tent collapsed during the prime minister's rally. The tent was erected next to the main entrance of the rally venue to shelter people from the rain. 
The prime minister saw the tent collapsing during his speech and immediately instructed special protection group (SPG) personnel standing near him to look after the people and attend to the injured, officials said. 
P Kundu, principal of government-run West Midnapore Medical College and Hospital, said that 67 people including 13 women were admitted after the incident but no one was seriously injured. 
The local BJP unit as well as Modi's personal staff, including his doctor and SPG personnel, swung into action to help the injured, officials said. Modi also visited the injured at the hospital later. 
PM Modi visits hospital to meet workers injured in tent collapse: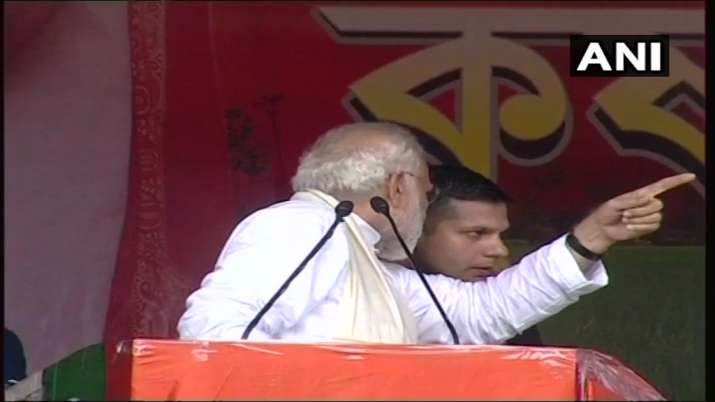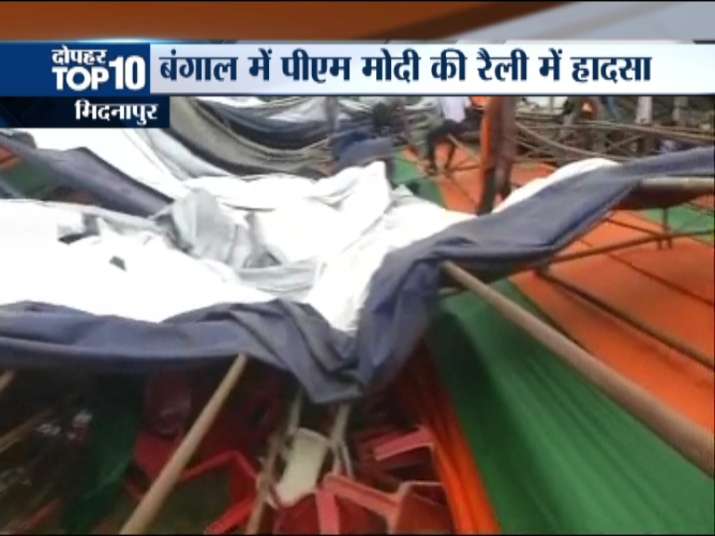 Eyewitnesses said that some people clambered on top of the marquee, which was covered with tarpaulin. The structure could not withstand their weight and collapsed leading to several in the gathering, including women, being injured, they said. Continuing his speech after the tent collapse, Modi complimented the people in the rally for showing discipline and helping out the injured. "Even after the tent collapsed, the people present there helped others. No one fled. They maintained discipline." 
PM Modi got emotional while talking to the injured people at the hospital. 
#WATCH PM Narendra Modi tears up while talking to one of the injured people in hospital. Several were injured after a portion of a tent collapsed during PM's rally in Midnapore earlier today. #WestBengal pic.twitter.com/04AOX9CJri

— ANI (@ANI) July 16, 2018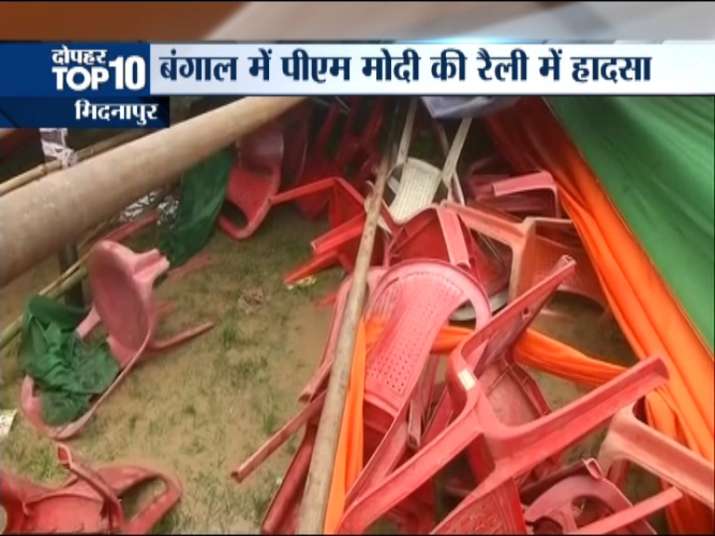 When asked about the accident, BJP national secretary Rahul Sinha said that the poles of the tent fell as the ground was completely wet after the rains. Also, many people climbed atop the tent which could not take their weight. 
He said police and local security personnel should have been more careful and should not have allowed supporters to climb the tent. 
Meanwhile, West Bengal Chief MInister Mamata Banerjee also responded to the incident through microblogging site Twitter and said that the state government was providing all the medical facility to the injured. 
"We pray for the speedy recovery of all those injured at the Midnapore rally today. The government is giving all help for medical treatment," Mamata Banerjee tweeted.
Latest Updates: PM Modi visits hospital after Midnapore rally