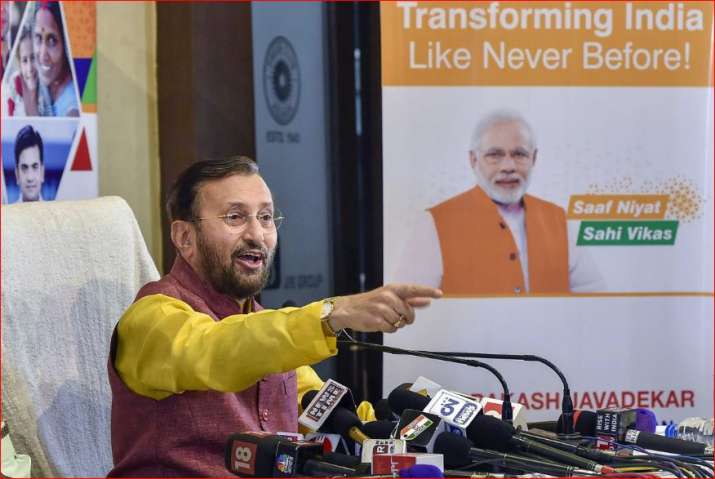 Union Minister Prakash Javadekar on Saturday said that the Narendra Modi government was looking at a long-term solution to fix the issue of petrol, diesel price hike.
Javadekar pointed out that the solution lies with state governments also as they too levy their taxes.
The minister also added that petrol prices were de-regulated during the rule of the Congress-led United Progressive Alliance government.
"Government is working on a long-term solution with states. They are also equal stakeholders. They also levy their taxes and therefore all have to work together to come out with a solution," HRD Minister Javadekar told media persons.
The Central government regulated fuel prices in the country till 2010, when they were de-regulated.
Now, the prices are revised by oil companies mostly under the free-market system.
On June 16 last year, oil companies decided to revise prices on a daily basis, instead of every fortnight, as per international practice.
On Saturday, prices of petrol and diesel fell around nine paise in four metro cities.
"The issue is petrol and diesel prices. It is an international phenomenon and during Congress regime, they de-regulated petrol," Javadekar added.
(With IANS inputs)