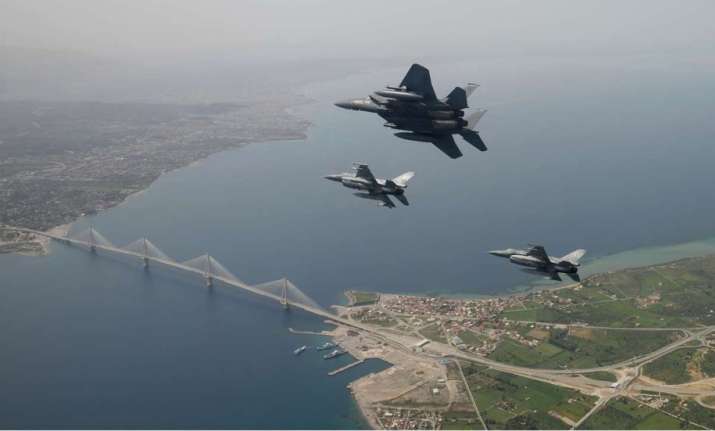 The Narendra Modi government has expressed its willingness to buy 200 'single-engine' fighter jets from foreign manufacturers if they are willing to produce these planes in India with a local partner.
According to news agency Reuters, the number of fighter planes, to be purchased by India, can go up to 300 as the Indian Air Force (IAF) plans to phase out all ageing Soviet-era aircrafts. 
According to experts quoted by the agency, the deal could be  anything from $13-$15 billion, making it one of India's biggest aircraft deals.
Indian Air force is desperately trying to speed up acquisition of fighter jets in view of its depleting strength of 'squadrons'. 
The IAF does not want any further delay after the deal to buy high-end Rafale planes from France's Dassault was scaled back to just 36 jets from the original deal of 126 fighter planes.
According to media reports, the  Narendra Modi govt wants any further military planes to be built in India with an Indian partner to kick-start a domestic aircraft industry, and end an expensive addiction to imports.
Lockheed Martin has expressed its interested in setting up a production line for its F-16 plane in India for not just the Indian military, but also for exports.
Similarly, Sweden's Saab has also offered a rival production line for its Gripen aircraft. It has also reportedly offered to help India in developing its indigenous 'Tejas' fighter jets.
Ministry of Defence (MoD) is reported to have written to several companies asking if they would be willing to set up an assembly line for single-engine fighter planes in India and the amount of technology transfer that they are willing to offer.
"We are testing the waters, testing the foreign firms' willingness to move production here and to find out their expectations," an Air Force officer was quoted as saying by Reuters.