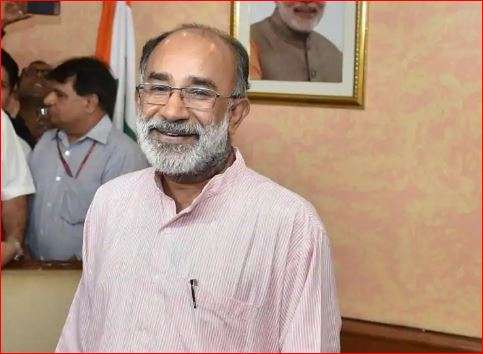 Rejecting criticism over the Modi government's refusal to accept foreign aid for the rehabilitation of flood-hit Kerala, Union minister Alphons Kannanthanam on Thursday said that the Centre has followed a 14-year convention it "inherited" from previous governments of not accepting such assistance in the face of natural calamities. 
Alphons pointed out that the policy is continuing from the time of Manmoahn Singh, who as the prime minister, had refused aid from foreign countries in 2004 during the devastating Tsunami.
 "A policy decision was taken by the Manmohan Singh government in December, 2004 in the aftermath of the Tsunami and that policy has been continued with for the last 14 years. This is something we have inherited," Alphons told media persons.
Modi government is under fire for refusing aid for Kerala from countries like the UAE and Thailand.
Earlier, among others, Kerala Finance Minister Thomas Isaac had criticised the BJP-led government over the refusal of aid and said the rain ravaged southern state had asked the Centre for a financial support of Rs 2,200 crore, but was granted only Rs 600 crore.
"We make no request to any foreign government but UAE government voluntarily offered Rs 700 crore. No, says Union government, it is below our dignity to accept foreign aid. This is a dog in the manger policy (sic)," Isaac had written on Twitter.
He had further said as part of the state government's resource mobilisation efforts for the ongoing relief-and-rescue operations for the flood-hit people, it had increased the excise duty on liquor and was geared to approach the GST Council for imposing a 10-per cent cess on SGST. "Both together on annualised basis mobilise ₹750 crore (sic)," Isaac had written on the microblogging website.
Alphons, who has been in the thick of things, is continuously updating the rest of the country about the conditions in Kerala and listing out the requirements of the people of the state as they hobble back to normalcy.
The Union tourism minister also appealed to all the Indians to donate "big money" for the cause.
"We need huge amounts of money—millions and billions of dollars to rebuild Kerala. Now we need that big money. Please send money to the chief minister's relief fund and not to NGOs that are not credible," he said.
Incessant rains have claimed over 230 lives in Kerala since August 8. 
(With PTI inputs)