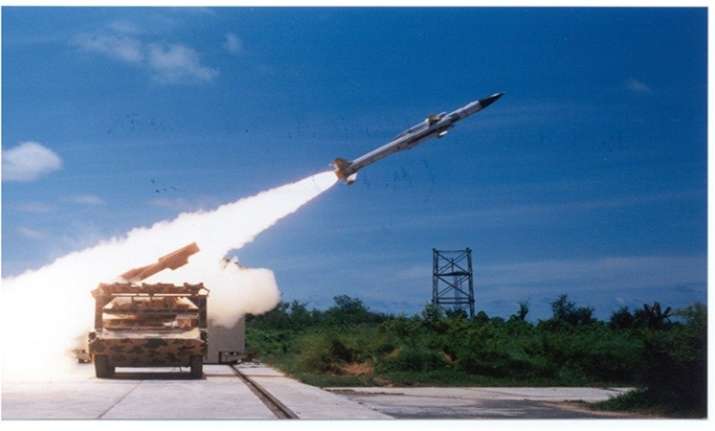 To augment India's maritime capability in view of the changing security dynamics in the Indian Ocean region, the central government on Monday approved procurement of a fresh batch of Barak surface-to-air missiles for Naval warships of Indian Navy.
The approval was given during the meeting of the Defence Acquisition Council (DAC), chaired by Union Defence Minister Arun Jaitley.
The DAC also approved capital acquisition proposals worth over Rs 860 crore.
The Barak missiles will be procured under 'Buy Global' category from Rafael Advance Defense Systems Limited of Israel at an approximate cost of around INR 500 crore, defence ministry sources said.
Almost all ships of the navy will be equipped with these missiles
The DAC, which is Defence Ministry's highest decision making body for capital acquisition, also accorded Acceptance of Necessity (AoN) for procurement of equipment such as underwater robot to counter mines in the sea
The equipment is being procured as a repeat order with 'buy global' categorisation at a cost of approximately Rs 311 crore
It was the first meeting of the DAC after Jaitley took as defence minister on March 14
At the meeting, Jaitley took stock of various procurement proposals and issued directions for close monitoring and expeditious clearance of pending capital acquisition cases
He particularly asked for close monitoring of the proposals which are with CFA (Competent Finanancial Authority) and CNC (Contract Negotiation Committee)
The sources said DAC also reviewed several old proposals and gave instructions for their speedy processing
The DAC also cleared procurement of 'Expendable Bathythermograph Systems', a small torpedo-shaped device that holds a temperature sensor and a transducer to detect changes in water temperature, for the Indian Navy which will be acquired from the US.
(With PTI inputs)