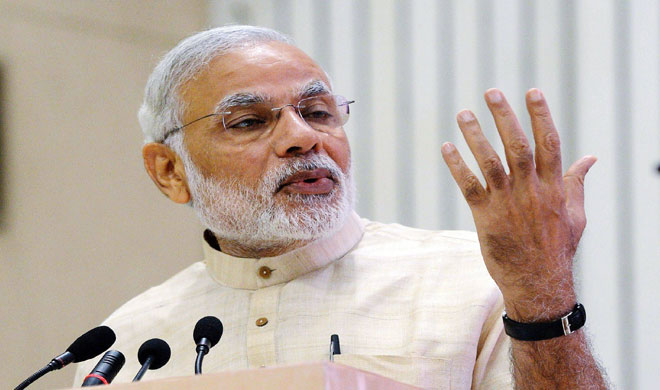 Amid Prime Minister Narendra Modi's overtures to people of PoK and Gilgit-Baltistan region of Pakistan, the government is all set to announce a Rs 2,000 crore package for displaced people of Pakistan occupied Kashmir living in the country.
The Home Ministry is expected to place the details of the package before the Union Cabinet for approval soon, a senior official said.
The Jammu and Kashmir government has already identified 36,348 families for distribution of the package under which each family will get around Rs 5.5 lakh.
The refugees from West Pakistan, mostly from PoK, settled in different areas of Jammu, Kathua and Rajouri districts. However, they are not permanent residents of the state in terms of the Constitution of Jammu and Kashmir.
Some of the families were displaced during partition in 1947, and others during the 1965 and 1971 wars with Pakistan.
While most of these people are allowed to exercise their right to vote in national elections, they have yet to be identified as permanent residents of the state under the terms of the Jammu and Kashmir Constitution. 
Jammu and Kashmir Sharanarthi Action Committee (JKSAC), an organisation representing the displaced people of the PoK has been maintaining that the package should not be seen as the final settlement since Rs 9,200 crore was required to settle all of them.
The Modi government had in January 2015 approved certain concessions for the refugees from West Pakistan settled in Jammu and Kashmir after considering the problems being faced by them.
PTI inputs