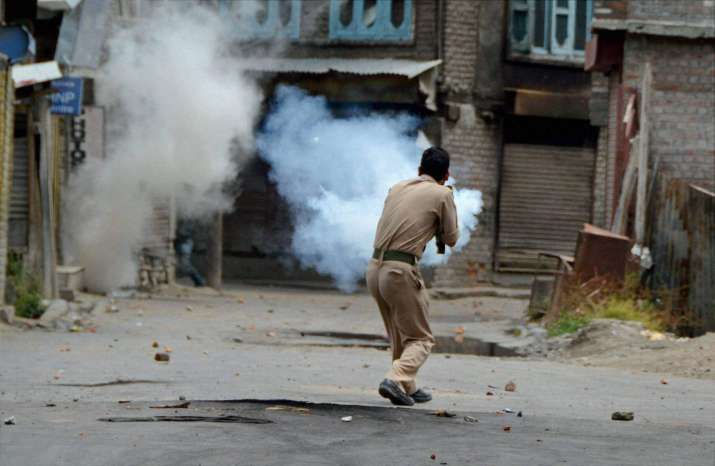 Militants killed a police constable in South Kashmir's Pulwama district today. According to a senior police official, militants attacked constable Irshad Ahmad Ganai while he was leaving his home in Koil village for duties.
"Selection grade constable Irshad Ahmad Ganai was leaving his home in Koil village for duties when a militant appeared and shot him from a close range. The constable died on the spot," the official said.
Two days back, militant hiding in a mob had launched two grenades at the mob controlling security forces injuring 15 security men, including district's Additional Superintendent of Police, the Deputy Superintendent of Police and a Station House Officer.
Kashmir Valley has been on the edge since the killing of Hizbul Mujahideen commander Burhan Wani on July 8, which triggered widespread unrest and prompted an intense security crackdown.
The Valley is under curfew for a record 50 days and 68 people have been killed and thousands wounded in violent street protests.
Meanwhile, central agencies have identified 400 local leaders fuelling protests and shared their names with the state police for an immediate crackdown.
Intelligence officials said the list included overground workers of Hizbul Mujahideen and other terrorist outfits, besides local-level functionaries of Tehreek-e-Hurriyat, the outfit of 'hardline' separatist leader Syed Ali Shah Geelani, and Jamaat-e-Islami.