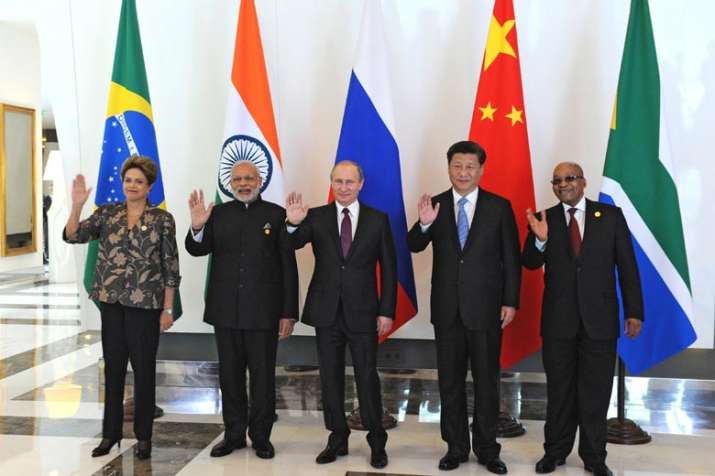 Commerce Ministry's proposal to allow visa-free travel for business visitors and tourists from BRICS nations has faced the security hurdle with the Home Ministry raising concerns over offering the facility to Chinese citizens.
Home Ministry officials said the proposal cannot be given the go-ahead as there are security concerns for Chinese nationals.
"As such we have no issues with Brazil, Russia and South Africa. But there are concerns with regard to giving visa free entry to any category of Chinese travellers," a MHA official said.
Brazil, Russia, India, China and South Africa are part of the BRICS grouping. The Commerce Ministry has forwarded the proposal to the Home Ministry for its clearance.
Besides, Home Ministry officials pointed out that visa rejections for business travellers and tourists are very rare and so the proposal lacks merit.
It is practically not possible to allow visa-free entry to citizens of Brazil, Russia and South Africa but deny Chinese nationals, they said.
"The processing for citizens of Brazil, Russia and South Africa, in any case, is always faster than other countries," the official said.
Business visa is given for a maximum of 180 days on each visit. A foreigner is permitted to undertake casual business activities and its validity is 30 days.
The idea of visa-free travel within the trade bloc was first proposed in 2013 at the 5th BRICS Summit in Durban.
South Africa has already provided business people from BRICS easier access to the country.
Russia too has relaxed visa norms for tourists and transit visitors from BRICS countries.
India too offers e-tourist visa to citizens of all BRICS countries - Brazil, Russia, China and South Africa.
The e-tourist visa enables the prospective visitor to apply for an Indian visa from his or her home country online without visiting the Indian Mission and also pay the visa fee online.
Once approved, the applicant receives an email authorising him or her to travel to India and he or she can travel with a printout of this authorisation.
On arrival, the visitor has to present the authorisation to the immigration authorities who would then stamp the entry into the country.
(With PTI inputs)