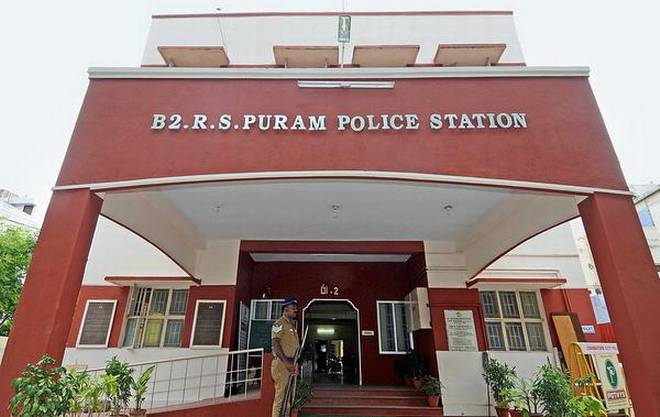 The Ministry of Home Affairs (MHA) released the list of top 10 police stations in the country on Saturday, with Coimbatore's R S Puram Police Station (B-2) grabbing the top spot. 
Interestingly, the Valapattanam police station in Kerala's Kannu also found a place in the list of SMART police stations, an initiative by the Home ministry. The station, ranked ninth, is the only police station from the state to have found a place in the list.
Valapattanam police station recently grabbed the national headline after it held a few people who were alleged to have links with the Islamic State. 
The Anna Nagar Police station is the only other station, which ranked fifth, selected from the State in an all-India exercise the Home Ministry conducted recently. Panjagutta police station in Telangana and Gudumba police station in Lucknow bagged second and third rank.
Here is the list of top 10 police stations in the country: 
'Top Ten' Police Stations in India
1. R.S.Puram PS, Coimbatore
2. Panjagutta, Hyderabad
3. Gudamba, Lucknow
4. Dhupguri, Jalpaiguri
5. K4 PS, Anna Nagar, Chennai
6. Banbhoolpara, Nainital
7. Ghiror, Mainpuri
8. Rishikesh, Dehradun
9. Valapattanam, Kannur
10. Kirti Nagar, Delhi

— HMO India (@HMOIndia) January 6, 2018
SMART Police (S-Sensitive and Strict; M-Modern with mobility; A- Alert and Accountable; R- Reliable and Responsive; T- Trained and Techno-savvy) concept was announced by Prime Minister at the 49th annual conference Directors General/Inspectors General held in Guwahati in November, 2014.
Some of the parameters considered for the assessment include rate of crime detection, execution of warrants, recovery of properties, enforcement of local laws and special acts, preventive arrests and detention under Goondas Act.