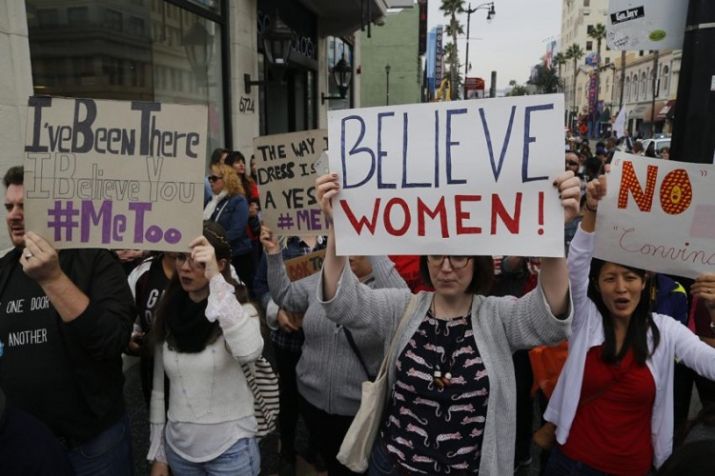 The #MeToo movement has encouraged women to raise their voice against sexual harassment at workplaces. 
Over 100 big shots were forced to quit their jobs globally after such allegations were levelled against them, according to a media report. 
The movement started when dozens of women came forward with their own accusations against the Hollywood producer, Harvey Weinstein. 
With this, the #MeToo campaign got a kick off all around the globe. 
Around 920 women protested against the sexual harassment at their workplaces. 
#MeToo campaign was also named Time magazine's Person of the Year. 
As part of this campaign, more than 200 powerful men were accused of sexually harassing women at workplaces. 
All these men were occupying higher posts. The most interesting fact is that most of the vacated posts were grabbed by the women. 
Around 44% posts were occupied by the women, according to a report.
This campaign has also seen few men who have accused women for sexually harassing them, according to media reports.
In India, the #MeToo campaign gathered  steam after  actress Tanushree Dutta accused veteran actor Nana Patekar of sexual harassment.  Even Union Minister MJ Akbar had to resign from the Modi Cabinet after a large number of female journalists accused him of indulging in acts of sexual harassment when he was editor of reputed publications. 
Al Franken, Roy Price, Michael Oreskes, Tony Mendoza, John Lasseter- are some of the popular names from different fields who had to quit their jobs after facing allegations of sexual harassment.