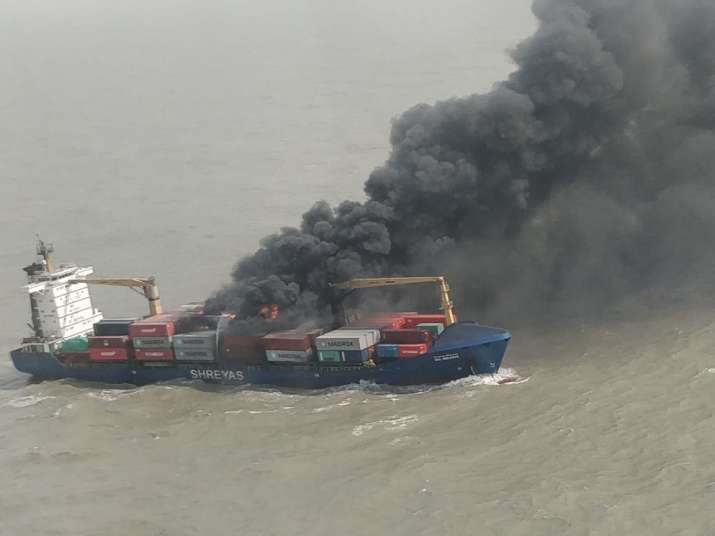 Indian Coast Guard ship Rajkiran on Thursday rescued all 22 crew members of the Indian flag container vessel MV SSL KOLKATA from Bay of Bengal, an official statement said. The vessel had reported fire onboard at around midnight, 55 nautical miles off Sands Head. The Coast Guard ship was dispatched from the Haldia and Coast Dornier and reached the flaming vessel at 08:00 am. 
Due to very rough sea and strong winds/inclement weather the fire spread very fast like wild fire.  By the time the rescue ship reached the ship, about 70  per cent of vessel was on fire and master of the vessel decided to abandon the vessel, the statement said. 
The container carrier was on coastal voyage from Krishnapatnam to Kolkata with 22 crew (all Indians) and 464 containers.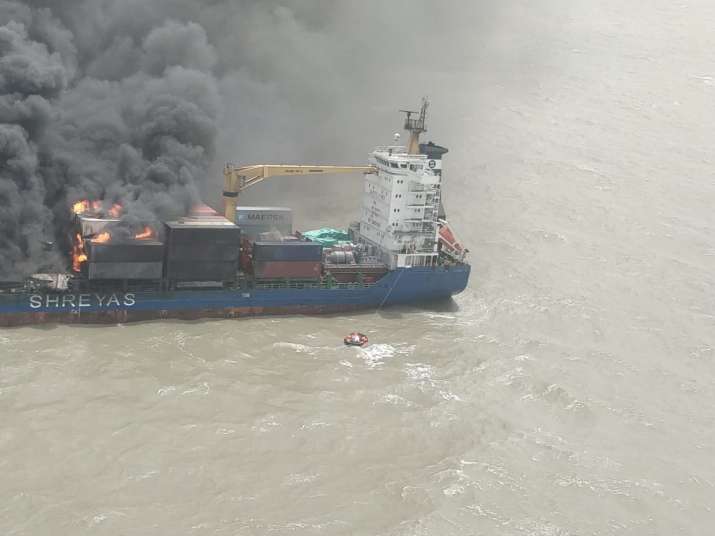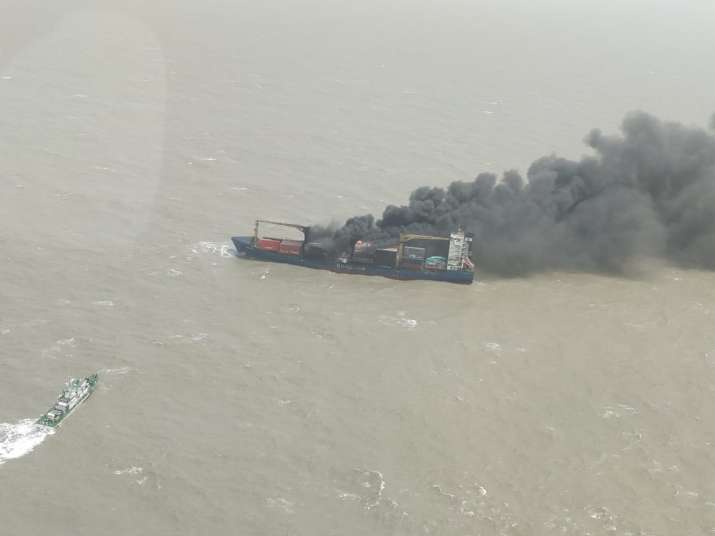 Coast Guard ships with external firefighting systems have been dispatched to douse the major fire on the ship. However, since the vessel is maneuvering in shallow area off sandheads, the grounding and consequent oil spill from its fuel (211 MT) cannot be ruled out, an official statement said.  
The ships from Visakhapatnam and Chennai are embarking pollution equipment for controlling possible oil spill threat.
Update:
No spill of fuel as of now, however,if such has happened coast guard will take care of it. Merchant Vessel SSL KOLKATA was carrying 464 containers. We have successfully rescued all the crew members and they are safe: Inspector General Kuldeep Singh Sheoran, Coast Guard Commander pic.twitter.com/UVBOsAICjX

— ANI (@ANI) June 14, 2018
Watch video: